GEIC to host world's first Graphene Hackathon
18 Jun 2019
Teams will compete to develop and prototype innovative ideas using conductive graphene inks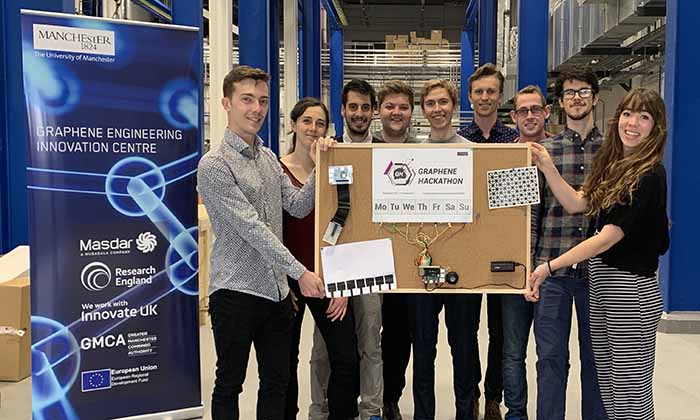 On Saturday, 16 and Sunday, 17 November 2019, the Graphene Engineering Innovation Centre (GEIC) opens its doors for the world's first Graphene Hackathon. Its aim is to invite fresh perspectives into the graphene community and make graphene accessible to all those inspired by its potential. Supported by industry sponsors including Google, Mewburn Ellis and Versarien, participants will compete for cash prizes at the purpose-built facility.
Teams will be provided with equipment, tools and plenty of food and drink, challenged to work around the clock to create a product incorporating graphene inks within 24 hours.
Experts from multiple disciplines will be on hand to provide assistance and advise teams throughout the competition, while keynote speeches and workshops from sponsors such as Google Digital Garage will provide support in taking their product forward.
Products will be pitched at the end of the event to a panel of judges, with the winning team receiving a cash prize.
Graphene 
Graphene inks have the potential to transform lives. Its capabilities are endless - bendable phones, flexible wearable electronics, touch-sensitive smart devices, and sensors will no longer be confined to science fiction.
The rules
The event is open to University students, staff and external applicants (over the age of 18)
Teams should consist of 4-6 people, although solo applicants are also welcome
Participation is free
Formal applications will open later in the year, and there will be an opportunity to join teams at the Hackathon preparation event also later in the year