University becomes a Leader in Openness on Animal Research
07 Jun 2019
The University's commitment to transparency regarding animal research recognised by national award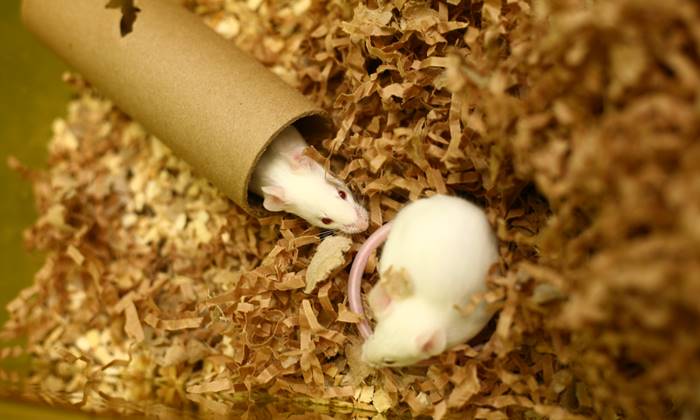 The University of Manchester is one of 13 organisations to become a 'Leader in Openness 2019-22' in recognition of its commitment to the UK's Concordat on Openness on Animal Research.
The award is led by Understanding Animal Research (UAR), the organisation that supports the life sciences sector to be clear and transparent on the 'how, when and why' animals are used in research. UAR worked with the sector to develop the Concordat which was launched in 2014 and encourages life sciences organisations to sign up to increase their commitment to animal research communications.
The new award acknowledges the considerable investment in resources that signatory organisations have made to ensure openness regarding their animal research activities. Their continuing work to embed best practice, structures and processes is viewed as an inspiration to other life sciences organisations.
Signatories to the Concordat who apply for Leader in Openness status must meet strict criteria before their applications are assessed by a public panel and two peers.
Director of the University's Biomedical Services Facility (BSF), Graham Morrissey, commented: "We're honoured to have been recognised as one of the  leading Universities in the UK in terms of our commitment to openness about the work we do in the animal unit.
"Our Leader in Openness status is the result of several years of hard work and I would like to pay tribute to colleagues across the University - as well as in the unit - who have supported us so passionately and have made our task that much easier.
"We are proud of the work we do, our standards of welfare and the world leading research we support, and that it is so easy to read about our work in detail on our ground-breaking website. We are also particularly proud of our virtual tour - we are the only university in the country to host one on its corporate website."
Find out more: