Proposed changes to the senior leadership structure in the University Libraries
05 Jun 2019
A message from Chris Pressler, University Librarian and Director of the John Rylands Library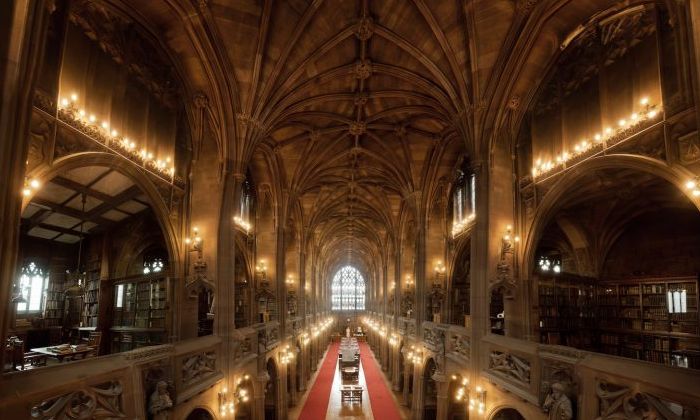 In September 2018, line management responsibility for University of Manchester Libraries (UML) transferred from the Deputy President and Deputy Vice-Chancellor to the Registrar, Secretary and Chief Operating Officer, establishing UML as a function within the Professional Services (PS).  
This change and my appointment in February as our University Librarian and Director of the John Rylands Library, has  given me the chance to look at how UML is configured and, following approval at a recent Board of Governors meeting, we have opened consultation with the campus trade unions on the proposed changes affecting the UML Leadership Team.
The proposals involve reshaping the UML Leadership Team structure, which will reduce the number of leadership posts from eight to four, reporting into me.
The proposed changes eliminate the need to duplicate services with existing PS departments such as HR and Finance, thereby improving efficiency and reducing costs. 
The new focus will then allow UML to:
Prepare UML to meet new requirements arising from the forthcoming University Vision and Strategy
Engage with, and be intrinsically aligned with, the needs and direction of the three Faculties
Bring together areas of activity currently in discrete Divisions
Enable our role as one of the world's great libraries through new international portfolios 
Ensure the development of the National Research Library North programmes
Build on our profile of leadership in open scholarship and research communications
I have met with the affected colleagues and we will be providing regular briefings to Library staff and consulting with the campus trade unions. A voluntary severance scheme for affected staff will open on 6 June.   If we are unable to meet changes through VS or redeployment we will then seek approval from the Board to move to compulsory redundancy.
Once the Senior Leadership Team has been established, these leaders will work with their teams on plans for a new structure within UML, in consultation with Schools and Faculties.
The critical mission of our libraries is to support our University's outstanding research and teaching and learning.  This remains unchanged and I firmly believe that these proposals will make us even more efficient and effective in meeting these strategic goals.
Kind regards
Chris Pressler
University Librarian and Director of the John Rylands Library