Alumni Volunteers Month: Celebrating our community of volunteers
03 Jun 2019
This month, we're celebrating the contribution that our community of over 8,000 alumni volunteers make across the globe.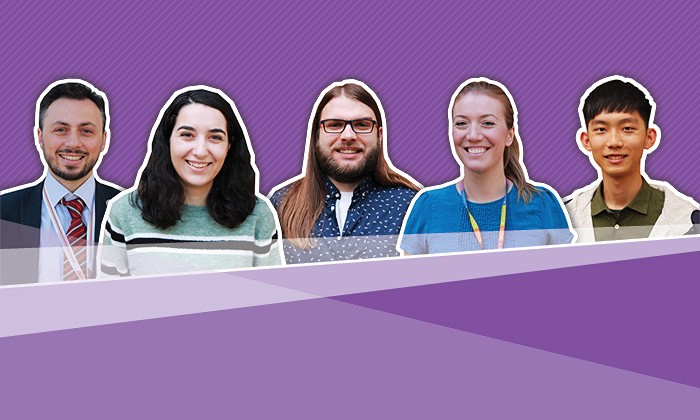 Over the next few days, we'll show you how University of Manchester alumni and our award-winning volunteering programmes:
improve graduate employability
make a difference in local communities
support student recruitment
We're also inviting you to learn more about how you can use our community of alumni volunteers to support your own projects.
Making a difference from Manchester to Melbourne
Richard Screaton, Deputy Director (Alumni Engagement), says:
"Our students' engagement with the University doesn't finish when they leave: one of our great strengths as an institution is the diversity, expertise and enthusiasm of our alumni community
"They are an incredible asset that continues to make an increasingly important contribution to the successes of Manchester, inspiring the next generation of students to study here and supporting them to succeed after graduation.
"It's a global community, supporting not only priorities around student experience and employability on campus, but also student recruitment overseas, and programmes like Global Graduates and the Manchester Day of Action – both happening this month."
Use our community
Having 480,000 graduates around the globe means we can recruit alumni volunteers with expertise in every imaginable field.
Learn more about how alumni volunteers can support your own projects at the University by joining the Alumni Engagement team for a free speed networking lunch at 12.30pm on Thursday, 27 June.
Tell us about your own alumni volunteers
We'd also love to hear about any graduates who have volunteered to support your projects but haven't been recruited by the Alumni Engagement team. Letting us know about these alumni will ensure that our volunteers are properly recognised by the University.