Lemn Sissay and Dave Haslam in Conversation, part of the Didsbury Arts Festival
29 May 2019
Thursday 27 June 2019 at 8.15pm, Emmanuel Church, Didsbury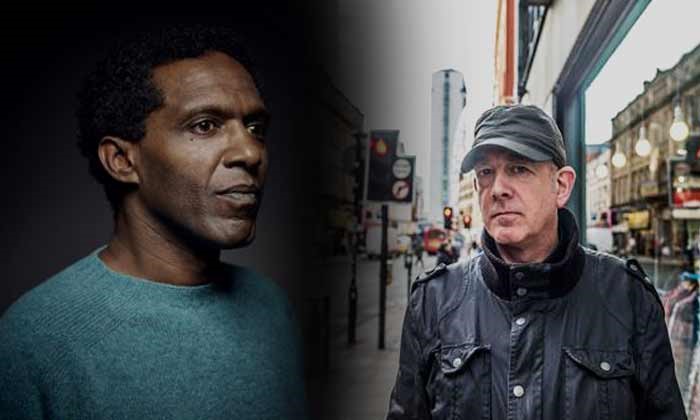 As part of Didsbury Arts Festival 2019, Creative Manchester presents University of Manchester Chancellor and poet, Lemn Sissay in conversation with DJ, acclaimed writer and University of Manchester alumnus, Dave Haslam.
During this exciting event, Lemn will be reading poems and exclusively discussing My Name is Why, his forthcoming memoir exploring his early life in the institutional care system, race, family and the meaning of home (published by Canongate, August 2019). Dave will be reading from his recent autobiography Sonic Youth Slept On My Floor, and his new work A Life in 35 Boxes, a 'mini-book' about collecting.
Together they will be in discussion (expect entertainment, insight, emotion, and a few unexpected diversions) with an opportunity for an audience Q&A too.
The evening will conclude with a book signing session.
This event is presented in partnership with Didsbury Arts Festival and Creative Manchester at The University of Manchester
Tickets: £10, plus booking fee
Book here: https://www.eventbrite.co.uk/e/lemn-sissay-and-dave-haslam-in-conversation-tickets-60305085133
More info: https://www.didsburyartsfestival.org/what-s-on/91-lemn-sissay-in-conversation-with-dave-haslam?date=2019-06-27-20-15