Staff benefits update
22 May 2019
Ahead of the next Bank Holiday and half term here are a number of leisure offers for you, including free tickets for Pub in the Park and a reminder to save a date for the next Cycle to Work Breakfast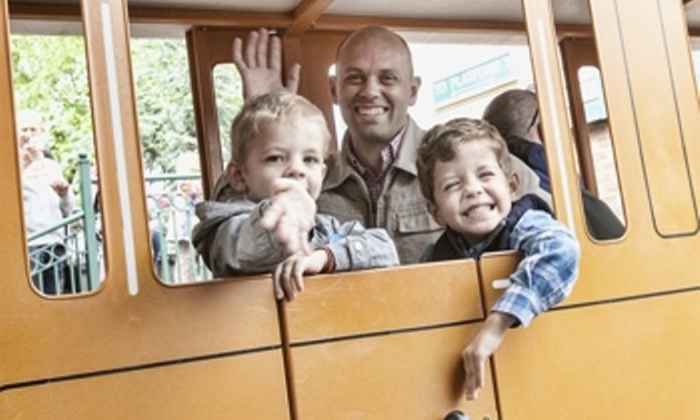 Entertainment and leisure
Rocketman, the epic musical fantasy telling the uncensored story of Sir Elton John's breakthrough years is out this week, along with the live-action remake of Aladdin and The Secret Life of Pets 2. If you are registered with the Cinema Society you can save up to 40% on your tickets. Drayton Manor have now introduced Adult and Toddler tickets and the Jodrell Bank Discovery Centre has 15% discount on admissions for all University of Manchester staff.
Pub in the Park is back in Knutsford from 7 - 9 June 2019 to bring together food, live music and Michelin-starred chefs all served up in a beautiful park, making for the ultimate pub garden unlike any other. The organisers are offering 200 complimentary places for the opening night. If you miss out there is a special discount also available!
Visit our entertainment and leisure offers for more details are these and other savings.
Health, fitness and outdoors
The Waterside in Didsbury has an offer for you this month. For comparison purposes, the standard 3 months Full Access Membership is currently £55 per month. They can also arrange a one day free guest pass for interested colleagues. Nuffield Health are working with local employers to improve employee wellbeing and as part of this mission they have arranged corporate trial memberships. To request your FREE 3 day trial at Nuffield Health Manchester please click on the link. The Gym at The Spa At The Midland, would love to invite you for a 1 day complimentary gym pass with them to use Monday - Thursday. You can also take advantage of The Spa At The Midland's exclusive offers with £10 off gym memberships and 20% off 55 minute treatments booked on Tuesdays and Wednesdays and luxury spa day offers. Simply email leisure@themidlandmanchester.co.uk to reserve your staff places on their gym trial days or for further information on the facilities. There are only limited places available so booking early is advised!  Simplyhealth are offering any employees who have a cash plan with Simplyhealth, a £40 John Lewis & Partners gift card, every time they refer a colleague to them. 
Travel
Not Just Travel is an award winning leading travel agency that is part of the UK's largest independent holiday buying group.  This means that we can access thousands of holidays from hundreds of leading and specialist suppliers at competitive prices and are offering 25% off the total commission payable on a holiday as a staff discount. Following the recent finale, Super Break has released a new Game of Thrones offer for the touring exhibition in Belfast with the usual competitive discount. Visit travel discounts for all offers including cottages, hotels, terminal car parking and campervans!
Gro Company
With warmer nights (hopefully) now on the way, the Gro Company have Lightweave Grobags that are made with 100% cotton fabric, designed to keep your little one cool and allow natural ventilation for a great nights sleep.  You can save 15% on their range. Our family friendly offers include leading attractions, baby sleep support, ante natal classes and summer camps. 
Save a date - Cycle to work breakfast
Save a date as here is the registration link for the 5th June breakfast at MMU. The Sustainability Team have asked to share a gentle reminder that you don't need to print out your registration to the event, they'll have the list ready to check you in, and if you have a travel mug do bring this along on the day to try and reduce single use coffee cups used at the event.
Keep up to date with all wellbeing, benefits and discounts via www.manchester.ac.uk/reward