Ongoing commitment to Race Equality recognised as University renews Bronze Award
22 May 2019
University successfully renews Race Equality Charter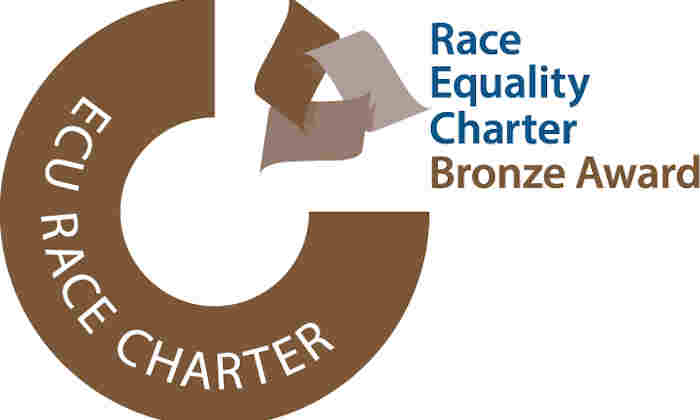 The University is one of only four Higher Education Institutes (HEIs) to successful renew its Race Equality Charter Bronze Award through AdvanceHE*. The Charter's framework guides HEIs in understanding and overcoming institutional and cultural barriers facing Black, Asian and Minority Ethnic (BAME) staff and students. There are five guiding principles of the Charter,  which member institutes pledge to uphold.
These include the acknowledgement that "UK higher education cannot reach its full potential unless it can benefit from the talents of the whole population and until individuals from all ethnic backgrounds can benefit equally from the opportunities it affords". REC Member institutions are required to develop initiatives and solutions for action, and can apply for a Bronze (planning) or Silver (demonstrating impact) REC award, depending on their level of progress. Currently no Institutes hold Silver-level awards. 
Following the 2015 Pilot, in which the University was one of only eight Institutes awarded, the University's Self-Assessment Team (SAT) were tasked with implementing actions and monitoring progress informed by both quantitative and qualitative data.  The SAT continues to be representative of the University community and welcomes insight and expertise spanning all functional areas. SAT members vary from senior academics to students who all volunteer their time to ensure a thorough analysis is conducted.  
Our current work has ambition to effect real cultural change with principles being embedded across the Institute. Since the Pilot, the number of award-holders has only risen to 12, demonstrating the challenge and complexity of the project.  Professor James Thompson, Vice-President for Social Responsibility and SAT Chair, said: "I want to thank all the staff and students who contributed to our successful REC renewal. It signals the University's ongoing commitment to diversity and inclusion and equitable treatment of BAME staff and students.
"While we are one of the 12 universities to have this award, we need to remember it is only bronze. More work is needed to ensure that progress continues to be made and the Race Charter gives us a road map to focus on making this happen."
More information on the Race Equality Charter can be found on our Equality and Diversity page or by contacting the University's EDI Charter Marks Coordinator, Sarah Mohammad-Qureshi. 
*Formally the Equality Challenge Unit (ECU)