Cockcroft Rutherford Lecture 2019: Trust me, I'm not a politician
21 May 2019
Alumna Dorothy Byrne's lecture to be streamed live on Facebook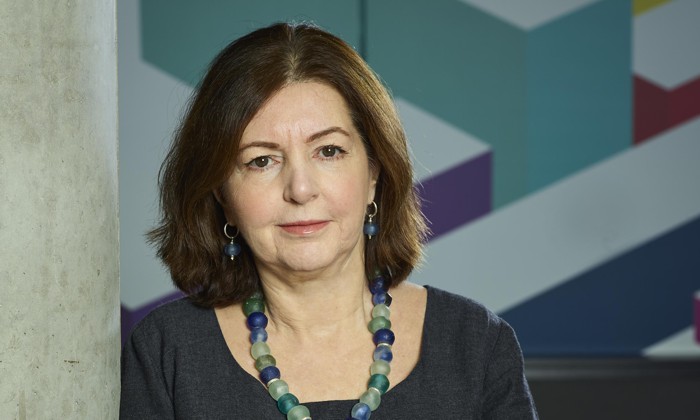 On Thursday, 30 May, Dorothy Byrne will present the annual Cockcroft Rutherford Lecture – 'Trust me, I'm not a politician'. 
In Britain and across much of the Western world, many voters are saying that politicians have failed them. How can faith and trust in democracy be restored? And could it be that journalists, condemned by some politicians as purveyors of fake news, are key players in finding the solutions?
The Cockcroft Rutherford Lecture
The annual Cockcroft Rutherford Lecture is the flagship event for alumni and friends of The University of Manchester. At Manchester, we have the largest global alumni community of any-campus based university in the UK, and we are in contact with over 380,000 graduates.
Professor Dame Nancy Rothwell, President and Vice Chancellor, will chair the lecture, which will be followed by an audience Q&A. 
About Dorothy
Dorothy is Head of News & Current Affairs at Channel 4 Television. During her tenure, the Channel's news and current affairs programmes have won numerous BAFTA, RTS, Emmy Awards and others.  Dorothy was made a Fellow of The Royal Television Society in 2009, and received the Outstanding Achievement in Journalism Award from the Society in 2018. She has received a BAFTA Scotland award for her services to television, and has also won the Factual Award given by Women in Film and Television. 
She is a trustee of the Ethical Journalism Network which supports the development of ethical codes in journalistic organisations across the globe. 
Dorothy is a former World In Action producer and editor of ITV's The Big Story. Before joining Channel 4 she produced arts programmes and executive produced history series for the channel.  
Dorothy completed her undergraduate studies in Philosophy in Manchester in the early seventies and is a visiting professor at De Montfort University, where Channel 4 supports an MA in Investigative Journalism.
Watch the lecture
The lecture is sold out but can be streamed live from 6pm on Thursday, 30 May. Join the Facebook event to receive a notification once the lecture goes live.
If you are unable to watch it live, it will be available afterwards on the Alumni Facebook page.