Your chance to shape our University's values
09 May 2019
Shape our University values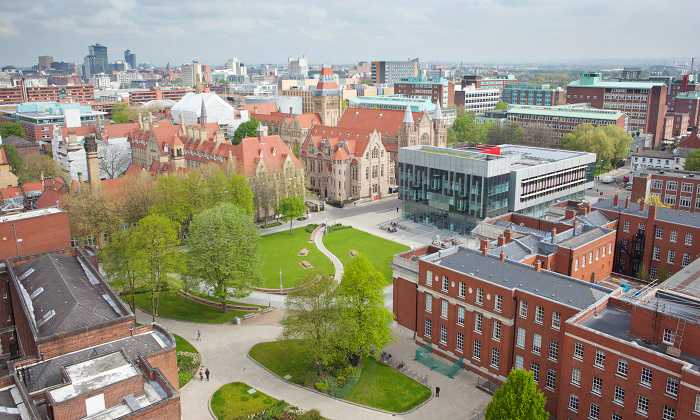 In the Our Future conversations colleagues wanted to talk about 'how we do things'.  You talked about systems and processes but you also talked about our culture and values and this idea of 'Manchester-ness' – that there is something distinctive about our city and University both now and in our past.  
As a direct response to your feedback we're involving colleagues in uncovering a single set of University values which will be at the heart of our University's new strategic plan in the Our People Our Values theme.
How can I get involved?
We want everyone who works here to have the opportunity to get involved by sharing their stories and experiences.  We're also asking you for your feedback on our University's existing guiding principles and values.  
You can contribute anonymously online. It takes a few minutes to make your contribution.  You'll have until 7 June to take part.
What will happen to my contribution?
When you share stories about your own experiences of working here the language that you use helps to articulate your own personal values.  Your stories, experiences and feedback will be used anonymously and confidentially – they will be linguistically analysed to help uncover those values which collectively are important to our University.  There will be more opportunities later in the year to contribute as we develop our value statements.
We are also looking back at the history of our University and the values of our founding institutions.  The final set of values will be agreed via University governance process and endorsed by the Board of Governors by the end of 2019 for inclusion in the University's next strategic plan (to be launched in early 2020).
How will they be used?
Our values should influence the way that we make decisions and work together to get things done.  We will be working with you, once our values are agreed we will be seeking your ideas on how together we can bring them to life in a meaningful way through the Our People Our Values theme.  For example, how can we use our values in the way that we recruit colleagues and in reward and recognition?
Where can I find out more about values?
If you'd like to get more involved in our work on values or would like someone to come and talk to your colleagues in further detail please contact anne.arnold@manchester.ac.uk