John Radford and Rob Bristow become Fellows of the Academy of Medical Sciences
08 May 2019
The Manchester academics are the only two new fellows from the North West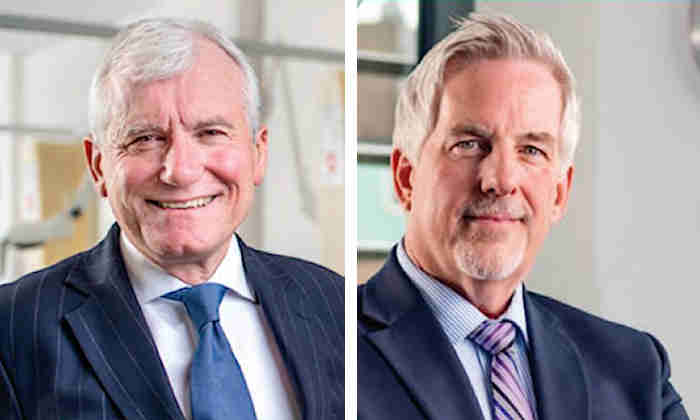 The Academy of Medical Sciences has awarded Fellowships to Professors John Radford and Rob Bristow from the School of Medical Sciences and The Christie NHS Foundation Trust. 
In total 50 of the UK's leading figures within biomedical and health sciences were elected this year, with Professor Bristow and Professor Radford being the only two new fellows from the North West. 
They have been selected for their outstanding contributions to advancing medical science, cutting edge research discoveries, and translating developments into benefits for patients and wider society. Professor Radford is Director of Research at The Christie while Professor Bristow is Chief Academic Officer at The Christie and Director of the Manchester Cancer Research Centre (MCRC).
More details: