Academic Claire Alexander has been nominated for a Guardian HE award
20 Mar 2019
The nomination recognises her website which explores the untold history of migration to Britain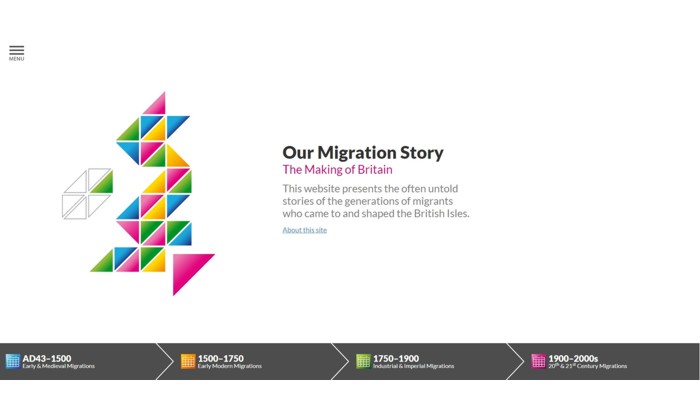 Claire Alexander has been nominated for a Guardian HE award. The award recognises the inspiring and groundbreaking projects that UK universities have worked on in the past year.
The Our Migration Story (OMS) website is the culmination of over a decade of partnership between Claire Alexander (Manchester), Joya Chatterji (Cambridge) and the Runnymede Trust. This partnership has worked with schools, teachers and young people to explore ways of creating a diverse history curriculum to inspire a new generation of young historians from all ethnic backgrounds, and to support teachers in delivering this work in the classroom.

In 2016, she collaborated with over 80 academic and local historians, exam boards, the Schools History Project, leading museums and archives to create a 'one-stop shop' for young people, teachers and the general public, which tells a different version of British history and identity; one which sees Britain as a nation shaped through migration and migrants for the past two thousand years.
OMS builds on the University of Manchester's strong commitment to social responsibility, and in particular their goal of 'addressing global inequalities'. The School of Social Science, which has supported this work, is home to the leading research centre on racial and ethnic inequality, the Centre on the Dynamics of Ethnicity, where Claire is co-director. 
Since its launch in September 2016, OMS has had nearly 142,000 hits and over 112,000 users, with 53% from the UK and 47% from across the world, including the United States, India, Australia, Canada, Germany, France, Italy, the Philippines and Ireland.