Artwork competition for Manchester Engineering Campus Development
19 Mar 2019
Put your stamp on the University's new landmark campus!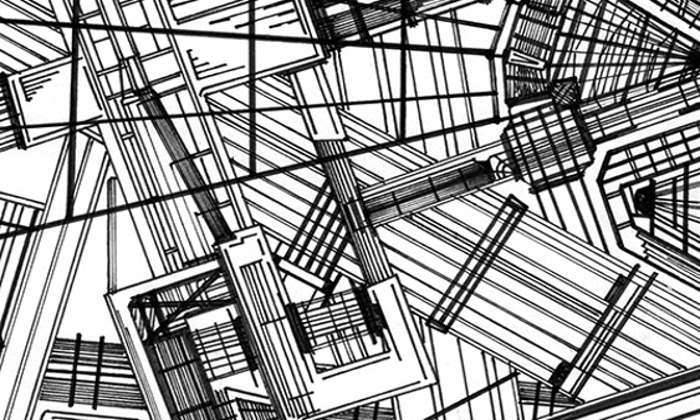 The University's Manchester Engineering Campus Development (MECD) is set to open in 2021, and a new competition has launched to offer entrants the chance of adorning its walls and glazed panelling with their artwork.
A similar student competition resulted in the art you now see in the Alan Gilbert Learning Commons. It has given this building a unique vibrancy, adding to the welcoming atmosphere for our students and staff. When MECD becomes the new home for the Schools of Chemical Engineering and Analytical Science (CEAS), Electrical and Electronic Engineering (EEE), Materials, and Mechanical, Aerospace and Civil Engineering (MACE), it will provide a particularly big canvas.
You will receive a £50 gift voucher if your entry is selected. Your entry will also appear in a printed catalogue of the artwork for MECD.
MECD will also host a diverse range of learning and social spaces that will be used by students from across the University. These spaces include innovative lecture theatres for blended learning, more than 1,000 individual and group study places, and the University's first engineering makerspace. High-density WiFi is provided throughout the buildings, the lecture theatres include power at the desk, and all the small study rooms are equipped for screen casting and session capture.
There is real opportunity to use art to provide inspiration for everybody studying and working in MECD, and also to celebrate the University's rich heritage of pioneering innovation in engineering and science.
In the first of several competitions, you are invited to create a piece of art to appear in MECD. Given the departments for which MECD will become home, links to engineering and science would be welcome, but you may also wish to consider art that connects you to the University. This might be related to the subject you are studying or to the city of Manchester.
The art can be in any form - Illustrations, graphics, scribbles, patterns, doodles, formulae, poems, photographs, computer generated art - in fact, don't be limited by what we can imagine!
To find out more including how to enter, please visit the MECD website.