The University has officially been accredited as a Living Wage Employer
14 Mar 2019
We are committed to paying a minimum of £9 per hour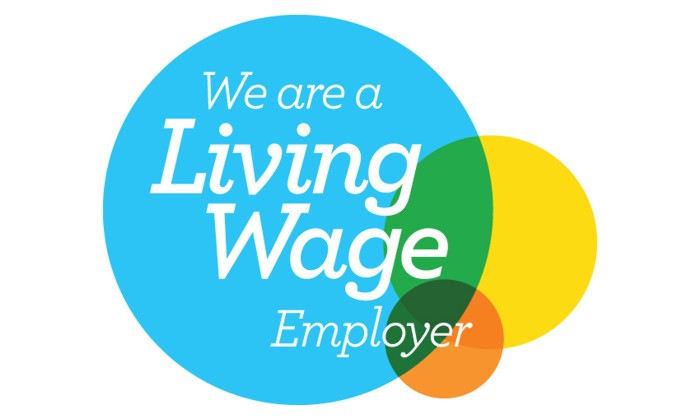 The University of Manchester has become officially accredited with the Living Wage Foundation. This recognises our commitment to pay all employees and third party contractors a minimum of £9 per hour, and makes us the 5,000th organisation in the country to receive this accreditation.
This recognition will give us a national forum to promote and encourage policies and practices which are an important part of helping people to lead fulfilling and rewarding working lives.
Prior to accreditation the University already paid its own staff more than the minimum hourly rate recommended by the LWF, as well as offering a range of additional benefits such as family friendly-policies, generous pensions, occupational sick pay and annual leave allowances.
Living Wage Foundation Director, Katherine Chapman said: "We're delighted to welcome The University of Manchester as the 5,000th member of the movement of employers, organisations and people committed to a real Living Wage. 
"Reaching 5,000 employers is a historic milestone for the Living Wage campaign. It shows that businesses continue to recognise the importance of a wage that truly covers the cost of living, and the value this provides for workers and their families, as well as businesses." 
"By going further than the government minimum, The University of Manchester is helping to set the bar for others in the region and the sector. We encourage employers who can afford it to step up and pay a real Living Wage."
Our commitment to local employment 
As one of Manchester's biggest employers with more than 12,000 staff, the University runs a variety of initiatives to help local people to find jobs. This includes The Works, an employment scheme which offers training and opportunities and has helped more than 4,000 people into careers.
The Mayor of Greater Manchester, Andy Burnham, said: "It's great to see an organisation as high-profile as The University of Manchester become the latest Living Wage employer in the city-region. 
"As good as this news is, there are still too many workers who are paid less than the real Living Wage struggling to keep their heads above water. In the North West alone, around a quarter of all workers earn below the real Living Wage, with about 265,000 people in Greater Manchester earning too little to live on."
Professor Dame Nancy Rothwell, President and Vice-Chancellor of The University of Manchester said: "The University is a major employer in the city and we take our responsibility to promote good working practices extremely seriously.
"Social responsibility is a core goal of our University, and by becoming accredited with the LWF we have a real opportunity to influence policy in a national forum and have conversations about the benefits that good pay and working conditions bring to individuals and wider society."