Announcing our February Ignition Award winner
12 Mar 2019
Dr Daniel White, Senior Scientific Officer from Cancer Research UK Manchester Institute, has won February's Ignition Award through the UMIP Innovation Optimiser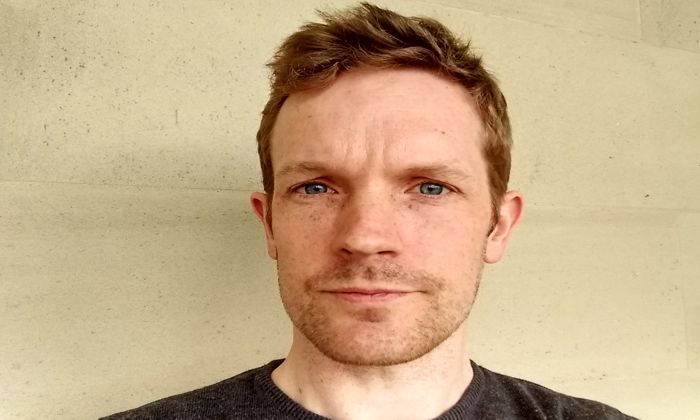 Congratulations to Dr Daniel White, winner of a £2,000 Ignition Award through the UMIP Innovation Optimiser; an initiative that empowers innovators across the campus. Daniel's idea aims to ultimately make the lives of researchers easier by providing commercially managed on-site ultra-low temperature sample storage. 
Daniel said: "I have first-hand experience as a scientific researcher of the hassle of storing biomedical samples on-site. I believe my idea has the potential to free up valuable time and financial resources of University staff, allowing them to focus on what's important - research and teaching.
"The support available through the Innovation Optimiser, including both the Ignition Award and the Roadmap programme, will be a great help in driving my enterprise forward. Using my knowledge and enthusiasm I am determined to make a success of it."
Daniel will be spending the next few months developing new relationships with stakeholders as well as gathering market research from potential future users. 
If you're a researcher who stores samples at -80 degrees and below, please take just 5 minutes to help Daniel drive his venture forward by completing this short survey via Survey Monkey.
Do you have an innovative idea and would like some support to develop it into a business? Are you a staff member at the University? Apply today for an Ignition Award of up to £2,000 to test its viability.
The Innovation Optimiser Ignition Award of up to £2000 is available every month* until the end of July 2019 for staff and ECRs at the University with new innovative ideas. 
Do you have a solution to a commercial, societal, or environmental problem? Then you could be our March Ignition Award winner. Apply now to get your idea off the ground by emailing ignitionawards@umip.com.
To find out more about the monthly Ignition Awards and about the support available through the Innovation Optimiser, please register today for this free event Ignite Your Idea taking place on Wednesday, 27 March over at The Milk & Honey Café, 1pm-2.30pm.
*Subject to availability