Reminder: Network maintenance this weekend
01 Mar 2019
IT Services are making some changes to improve the reliability and resiliency of the University network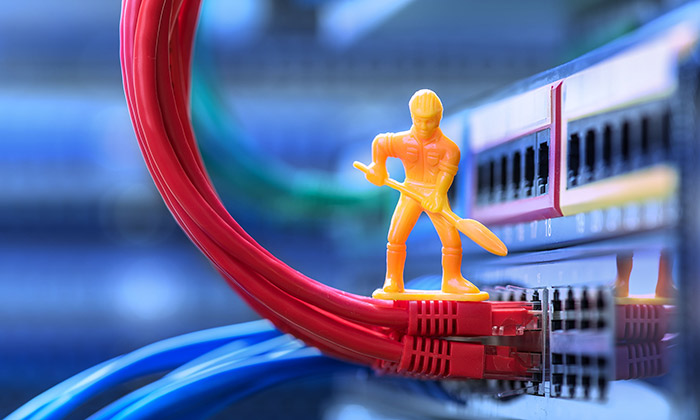 The main work will take place on Saturday 2 March, but there will also be two additional periods where our external network supplier Jisc are performing maintenance, on the mornings of Tuesday 26 February and Tuesday 5 March.
How will this affect staff and students?
On Saturday 2 March, there will be occasional short periods of network interruption between 10am and 4pm. This means that University services such as internet access, email, GlobalProtect, My Manchester and other associated services may be unavailable for a few minutes at various periods throughout the day while this work takes place.
While we're not expecting the work between 7am and 9am on Tuesday 26 February and Tuesday 5 March to noticeably impact service, we are asking people to consider these times when planning their work.
The IT Services network team will be monitoring progress and performing any necessary work during this time.
Thank you for bearing with us while this essential maintenance takes place, as we work towards making the University network more reliable and resilient for our staff and students.