The University of Manchester Symphony Orchestra
27 Feb 2019
Evening concert at The Martin Harris Centre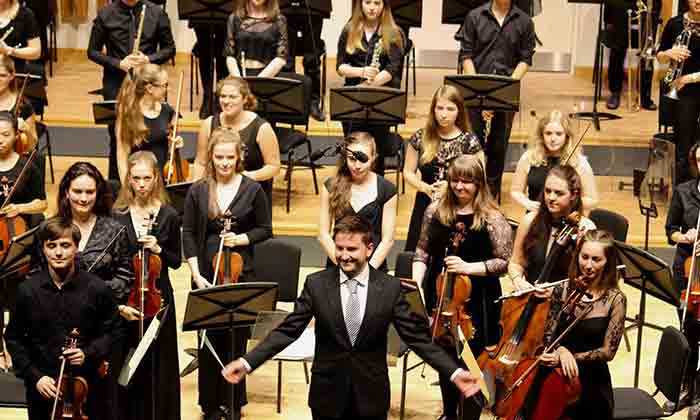 The symphonic repertoire of the early-twentieth century is characterized by explicit depictions of the individual within the world surrounding it, evident in both Nielsen's Helios Overture and Sibelius' Fifth Symphony. Karelia Suite by Sibelius captures traditional Finnish folk music in this memorable suite. Come and join us for this Scandinavian adventure.
Pre-concert talk at 6.45pm
To book please visit https://tinyurl.com/ycdb2q5s or telephone the Martin Harris Centre box office.
Price: £10.50/£6.50/£3
Further Information