Sign up – managing human resources records
26 Feb 2019
The Information Governance Office are holding training sessions on the management of human resources records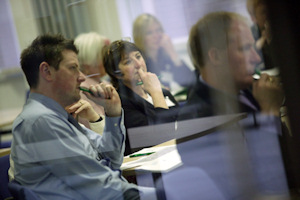 All colleagues are invited to attend training sessions held by the Information Governance Office about the management of human resources records on Thursday, 14 March.
The training session will concentrate on information governance and in particular:
How long records should be kept
How HR records should be stored
Whether HR records should be held locally or centrally
Records relating to staff are held both centrally and locally around the University.  Such records include employment, recruitment, training and attendance management data. These records are often held for too long, in inappropriate storage and are sometimes duplicated between different areas.
A recording will be made available on staffnet after the event.
Sign up
All staff are invited to attend one of the following sessions on Thursday, 14 March: