ScienceX returns to intu Trafford Centre on 9-10 March
19 Feb 2019
ScienceX is a free, interactive festival of exploration and experiments and a great chance for kids to discover the fun behind science and engineering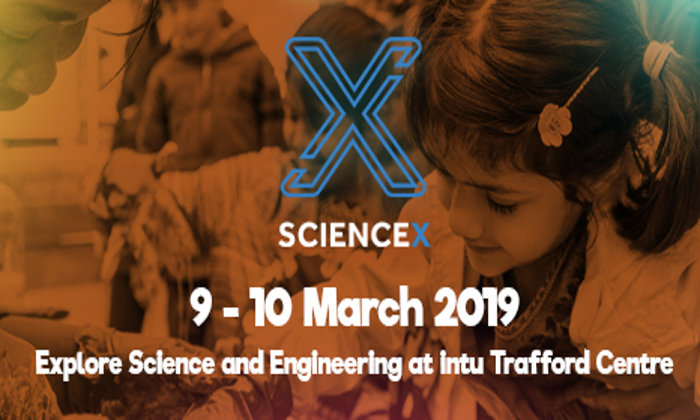 ScienceX returns to intu Trafford Centre on 9-10 March for the fourth year running! This free weekend-long science and engineering festival, organised by the Faculty of Science and Engineering at the University, is bursting with fun, exciting activities for children, and open to all.
At ScienceX, visitors will discover what the world of science and engineering is really about. There are plenty of opportunities for families to get hands-on with a whole host of experiments – visitors can try making futuristic materials, clouds and slime, and find out what lives in the ground beneath their feet by taking a soil safari.
Thrill seekers can have a ride in a flight simulator or try our Formula student racing car for size! Those who like technology can programme robots, learn about drones or take a virtual reality experience.
Our friendly scientists and engineers from The University of Manchester will be there to excite and inspire young space explorers, creative minds and future scientists and engineers.
Explore what science and engineering is all about at ScienceX 2019!
Connect with ScienceX:
Visit our website
Like our page on Facebook
Join our Facebook event
Follow us on Twitter
Follow us on Instagram