Join the School of Chemistry for an afternoon of activities
04 Mar 2019
Mark International Women's Day #BalanceforBetter with the School of Chemistry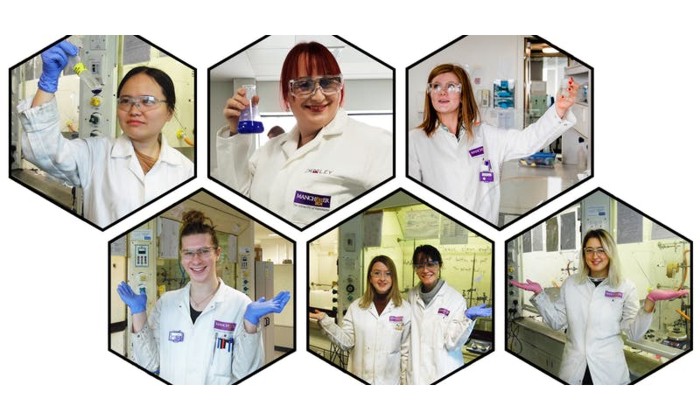 The School of Chemistry will honour International Women's Day on Friday, 8 March with an afternoon of activities. Join speakers, previous students and researchers from the department for talks, panel sessions, an exhibition and networking.
The day will include a choice of two panel sessions, which are bookable in advance:
Pursing a Career in Academia with Professor Sarah Heath, Professor Sabine Flitsch, Dr Louise Natrajan and Dr Imogen Riddell
Pursing a Career outside of Academia with a Chemistry Background with Danielle Hignett, Dr Alison Drasdo, Dr Elizabeth Boreham, Dr Claire Woon and others to be announced
Maintaining a Work-Life Balance with Dr Rebecca Harvey, Elizabeth Maingi, Dr Ben Carter and Kristy Turner
Developing Confidence and Influence with Autumn Rudd and others to be announced
The schedule is as follows (you don't need to attend the whole event):
12:30 – 1:00pm: Registration and exhibition
1:00 – 2:00pm: Keynote lectures by Dr Kristy Turner and Professor Serena Corr
2:00pm – 2.30pm: Refreshments
2.30pm – 3.30pm: Panel sessions
3.30 – 4:30pm: Exhibition, networking and wine reception
This free event is open to all and takes place on Friday, 8 March, 12:30pm – 4.30pm in the Chemistry Building.