Celebrate International Women's Day with the School of Chemistry
22 Feb 2019
The School of Chemistry will mark International Women's Day #BalanceforBetter with an afternoon of activities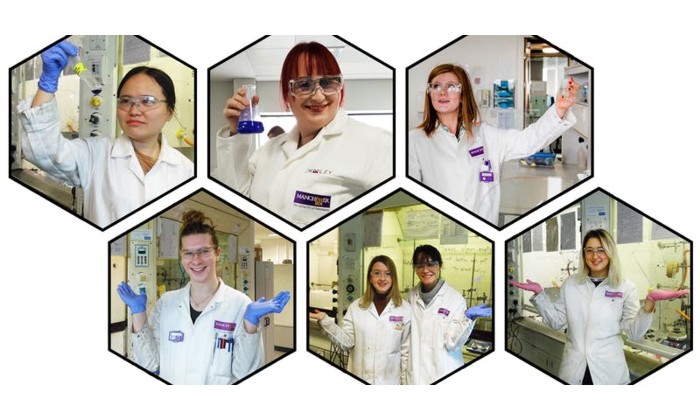 Join the School of Chemistry for an afternoon of activities in honour of International Women's Day on Friday, 8 March. They will be welcoming speakers, previous students and researchers from the department for talks, panel sessions, an exhibition and networking.
The day will include a choice of two panel sessions, which are bookable in advance:
Pursuing a Career in Academia
Pursuing a Career outside of Academia with a Chemistry Background
Maintaining a Work-Life Balance
Developing Confidence and Influence
The schedule is as follows (you don't need to attend the whole event):
12:30 – 1:00pm: Registration and exhibition
1:00 – 2:00pm: Keynote speakers
2:00pm – 2.30pm: Refreshments
2.30pm – 3.30pm: Panel sessions
3.30 – 4:30pm: Exhibition and networking
This free event is open to all and takes place on Friday, 8 March, 12:30pm – 4.30pm in the Chemistry Building.