Reach for the stars with Jodrell Bank's Girls Night Out
21 Feb 2019
Celebrate women and girls in science at Jodrell Bank's Girls Night Out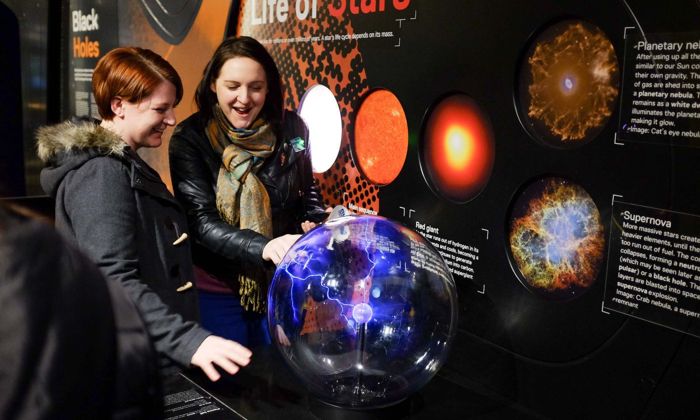 Following the success of the event last autumn, Girls Night Out, Jodrell Bank's twice-yearly celebration of women and girls in STEM, returns this International Women's Day #BalanceforBetter, Friday, 8 March. 
Established as a means to support women and girls studying or working in STEM or those interested in pursuing a career in a STEM subject, the event includes talks, activities and career and study advice.
Meet the University of Plymouth's Dr Natasha Stephen, who will be sharing her research on linking information from Martian meteorites with data from space missions. 
Enter the inflatable planetarium and, guided by a Jodrell Bank expert, discover the planets of our Solar System.  
Chat to our early career researchers and find out more about Women in Science.
All this, and of course, Jodrell Bank's famous chocolate brownies!
This event is aimed at adults and children aged 12+ and takes place at Jodrell Bank Discovery Centre, Friday 8 March, between 7:00pm and 10:00pm. Tickets are £13.50 or £12.50 for Annual Pass holders.