FBMH Appoints Deputy Dean
01 Feb 2019
Professor Peter Clayton has been appointed Deputy Vice-President and Deputy Dean of the Faculty of Biology, Medicine and Health.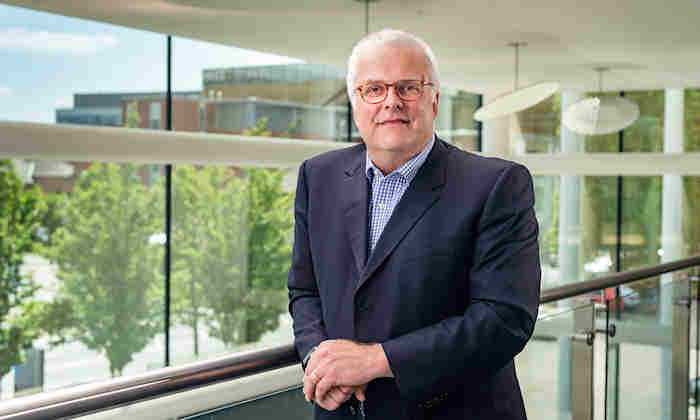 Announcing the appointment, Vice-President and Dean, Professor Graham Lord, said: "This new role will be a great support to me, and by leading on specific projects and initiatives - including managing our relationships with external stakeholders relating to the NHS such as Health Innovation Manchester, the Northern Health Science Alliance, North-West e-Health, and other professional bodies and funding organisations – this will help me to focus on being very visible and engaged as the leader of the Faculty." 
Peter has been interim Dean of FBMH for the last six months, and was formerly the Head of the School of Medical Sciences. An alum of the University, Peter has been on the University staff for 25 years and worked in the NHS for 35. He is a Professor of Child Health and Paediatric Endocrinology and an honorary consultant at both the Royal Manchester Children's Hospital and The Christie Hospital. 
He commented: "I'm delighted to be taking on this new role. Having spent six months as interim Dean, meeting greater numbers of Faculty staff has been a highlight and representing the Faculty on the University's Senior Leadership Team has been a privilege that has enabled me to better connect what we are doing in support of institutional strategy. Along with colleagues on the Faculty Leadership Team, I'm looking forward to supporting Graham in his role and helping to drive forward our Faculty strategy and plans." 
Professor Tony Heagerty will continue in his role as interim Head of the School of Medical Sciences.