Anne Barton appointed Director of Manchester Centre for Genetics and Genomics
28 Jan 2019
Professor Barton takes up the role following the retirement of Professor Jane Worthington.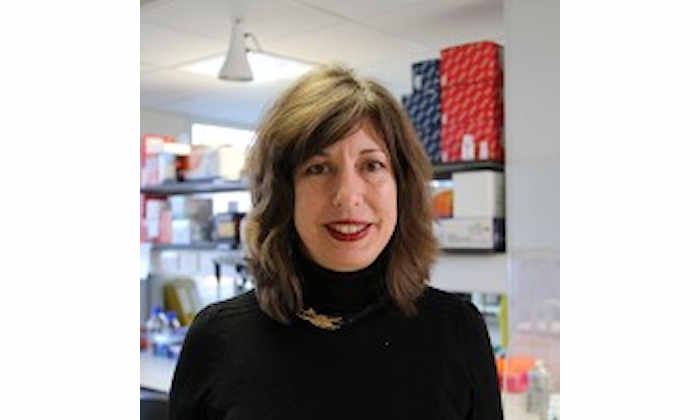 Congratulations to Professor Anne Barton, who has recently been appointed as the next director for Versus Arthritis' (formerly Arthritis Research UK) Centre for Genetics and Genomics. Anne takes up this role following the retirement of Professor Jane Worthington in January 2019.
Anne is Professor of Rheumatology, Head of the Division of Musculoskeletal and Dermatological Sciences, and research lead for the Musculoskeletal Theme of the Manchester NIHR Biomedical Research Centre. Her research interest is in precision medicine of rheumatoid and psoriatic arthritis, particularly in predicting response to treatment in patients receiving biological therapies.
Jane was Director of the Centre since its inception in 2013 and will continue to serve as Chair of the Fellowship Expert Group and as a member of the Disease Subcommittee until the spring. Her research has contributed significantly to the understanding of how genetics affects a person's risk of developing rheumatoid arthritis and how the condition can be caused by several different mechanisms, identifying groups that would benefit from altered treatments. Her work to develop future leaders in musculoskeletal research - within her role at The University of Manchester, and her many roles on Arthritis Research UK research committees - has been greatly appreciated by colleagues within the Centre, as is her ongoing commitment and support to the charity.
Commenting on her appointment, Professor Barton said: "I am delighted to have been appointed as Director of the Centre for Genetics and Genomics and am excited to continue the programme of work that Jane started. We have a great team here, whose aim is to understand the causes of inflammatory arthritis and use that information to improve the lives of patients living with these conditions."