Tour our new business school building in sixty seconds
29 Jan 2019
Hyperlapse walk-through of Alliance Manchester Business School's refurbished building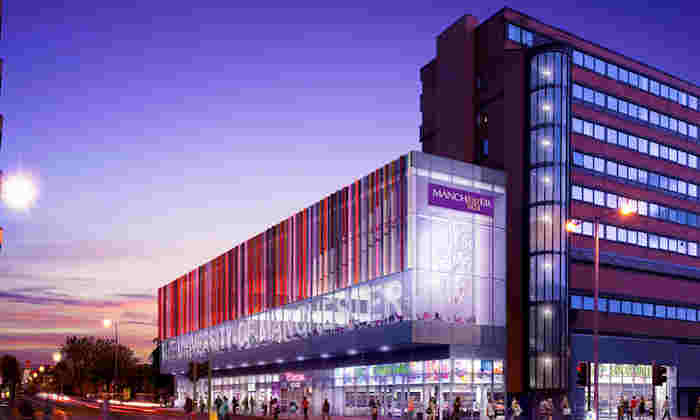 Take a whistle stop tour of our Alliance Manchester Business School's refurbished building with this hyperlapse of a walk-through of its new, beautiful spaces.
In the video, you can walk through the reception to the Eddie Davies library taking in various study zones, quiet areas and break-out spaces for our students to both study and relax.
Alongside the University's £1 billion Campus Masterplan, the School has undergone an ambitious transformation that will have a major impact on the city of Manchester and the North West region.
The £85 million Alliance MBS building project has involved a full exterior and interior refurbishment, including a brand new library and inspiring spaces for teaching, research, group work and personal study. Our new home will be officially opened at an event in June 2019, rejuvenating the Oxford Road Corridor and giving us facilities to match our international reputation.
The School changed its name in 2015 following a £15 million donation by Lord David Alliance. The Eddie Davies Library, named after former Chair of the School's Advisory Board and donor, is among a number of generous donations, including the Masood family sponsored Enterprise Centre.