Finance improve knowledge of teams across Directorate
28 Jan 2019
Directorate introduces peer group meetings and rotations to create better understanding of other teams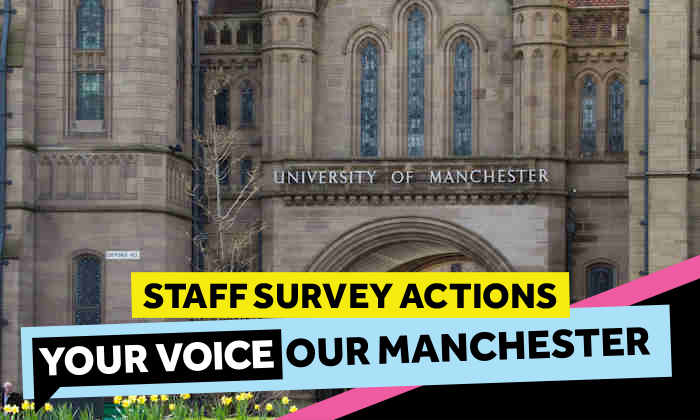 Staff Survey 2019 launches on 4 March so we're sharing some of the actions which have taken place as a result of your feedback in the 2017 survey. 
The Faculty based Finance teams have implemented peer group meetings and rotations to create a better understanding of finance teams across central and faculty functions. Topics of discussion have included pressure points and the workload of each team. Plans are in place to roll this out to all areas of the Directorate.
The activity has also improved communication across teams within the large Directorate.
The Directorate are now looking at how to incorporate job shadowing to further expand the experience of colleagues across the Directorate.
Staff Survey 2019
Staff Survey 2019 launches on Monday, 4 March and runs until Monday, 8 April.
You will receive an email or, if you don't work at a computer, be given the chance to fill in the Staff Survey form. It only takes around 15 minutes to complete, and you can be sure that all the information you supply will be anonymous and treated in strictest confidence. This is because the Staff Survey 2019 is being administered on the University's behalf by an external company, Capita.
The survey results will be published in June.