Don't forget to vote!
07 Feb 2019
Choose charities to benefit from the Staff Survey 2019.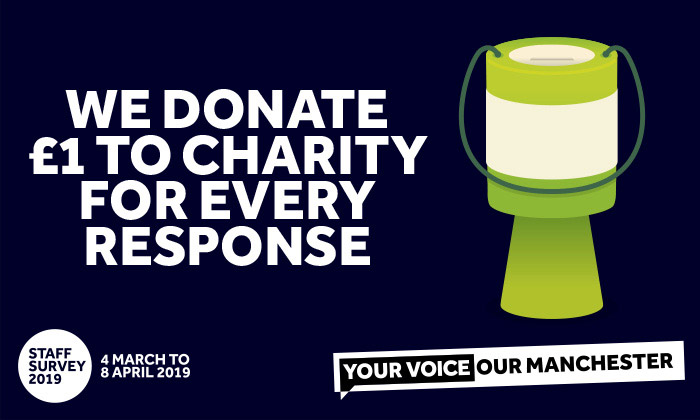 For every completed staff survey we receive, a local charity will benefit.  Your thoughts will help to shape the actions we take in future, and the University will donate £1 to a local charity.
Complete the poll
Vote for the three charities you'd like to receive our donation in our quick poll. You'll then be asked at the end of the survey which charity you want the University to donate to on your behalf.
You have until 12 noon on Monday, 11 February 2019 to vote. 
Your thoughts count 
Staff Survey 2019 launches on Monday, 4 March and runs until Monday, 8 April. 
You will receive an email or, if you don't work at a computer, be given the chance to fill in the Staff Survey form. It only takes around 15 minutes to complete, and you can be sure that all the information you supply will be anonymous and treated in strictest confidence. This is because the Staff Survey 2019 is being administered on the University's behalf by an external company, Capita.
The survey results will be published in June.