Colleagues use The Hive to share ideas
18 Jan 2019
Online platform The Hive provides colleagues with an opportunity to share views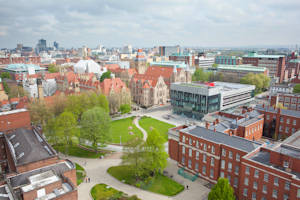 Staff Survey 2019 – which gives you the chance to feedback about your experience of working here – launches on Monday, 4 March.
Our people are our most valued asset and we want to ensure that you are satisfied with working here at the University, so we need to know what you think in order to make working here the best possible experience.
Our last Staff Survey, in 2017, resulted in actions being taken right across campus to improve your working life. These include the introduction of The Hive, an online platform that allows staff to share ideas in response to a specific question or problem. Colleagues can submit their own ideas, or vote and comment on other peoples. The most popular ideas (based on likes and comments) make their way to the top of the list.
Campaigns have included:
'Feeling valued' that asked PS staff how the University can better demonstrate how they are valued. This campaign received 41 ideas, 222 Comments, 3,055 votes.
'Family policies at the University' that asked for suggestions in relation to our HR family policies and the support that we provide to working parents. The campaign received 50 ideas, 163 comments, 2,112 votes.
Staff Survey 2019 launches on Monday, 4 March and runs until Monday, 8 April.
You will receive an email or, if you don't work at a computer, be given the chance to fill in the Staff Survey form. It only takes around 15 minutes to complete, and you can be sure that all the information you supply will be anonymous and treated in strictest confidence. This is because the Staff Survey 2019 is being administered on the University's behalf by an external company, Capita.
The survey results will be published in June.