Nominate a student to run for the Students' Union Exec Elections
31 Jan 2019
Staff are encouraged to nominate a student to run for one of eight positions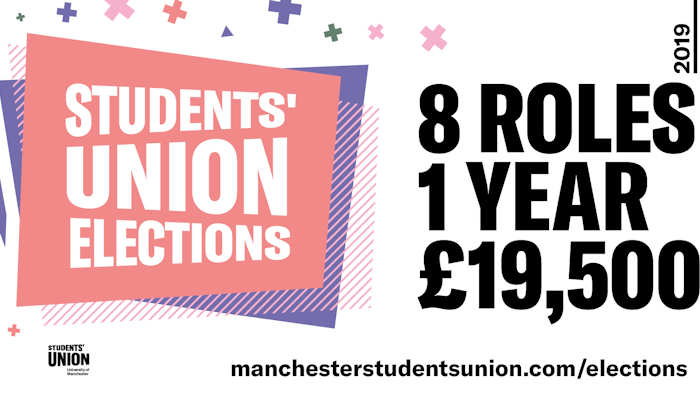 Staff are encouraged to nominate students they think would be suitable for a Students' Union Exec position.
Eight full-time paid positions are available:
General Secretary
Education
Postgraduate
International
Women's
Liberation & Access
Activities & Development
Welfare & Community
First, second and final year students can take one year out of studying to undertake the role, or it could be a student's first job after graduating. 
Staff can nominate students via an online form. 
Deadline for nominations is Friday, 15 February.
For more information, visit: