Joanne Clague to join Queen's University Belfast
08 Jan 2019
Vikki Goddard appointed Director of Faculty Operations (DoFO) for The University of Manchester's Faculty of Biology Medicine and Health (FMBH).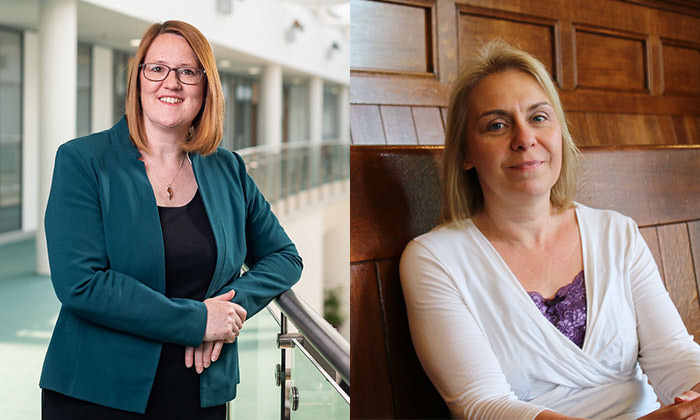 Queen's University Belfast has announced today (Tuesday, 8 January) the appointment of Joanne Clague from The University of Manchester as their next Registrar and Operating Officer.
Jo will join Queen's on 15 April 2019 from her current role as our Director of Operations for the Faculty of Biology, Medicine and Health (FBMH) here at Manchester.
Jo is a qualified chartered accountant with 17 years' post-qualification experience, including significant experience of leading strategic partnerships and transformational change in the higher education and healthcare sectors. Prior to her leadership role at The University of Manchester, Jo was Chief Operating Officer of Manchester Academic Health Science Centre (MAHSC). Jo is also a Non-Executive Director of Aintree University Hospital NHS Foundation Trust and has recently completed a three-year term as Chair of the Board of Governors at the King's School, Chester.
Reacting to her appointment, Jo said: "I am delighted to be appointed as the next Registrar and Chief Operating Officer at Queen's University Belfast. I am relishing the challenge of this pivotal leadership role at such a prestigious University and look forward to working in partnership with the wider team and playing my part in helping the University achieve its ambitious plans for the future."
Patrick Hackett, Registrar, Secretary and Chief Operations Officer at The University of Manchester commented: "We are pleased that Jo is able to take this new opportunity in Belfast and wish her well in her new role.  She has achieved a great deal in her time with the Faculty of Biology, Medicine and Health (FMBH) and we are grateful for her contribution to our University.  Jo's role as Director of Faculty Operations (DoFO) in FMBH will be filled by Vikki Goddard, the current DoFO in Humanities, following Jo's departure at the end of March. 
"The three directors of faculty operations (Jo in FBMH, Vikki in Humanities and Rachel Brealey in the Faculty of Science and Engineering- FSE) work very much as a team across the faculties and as part of the Professional Services Leadership Team (PSLT), so Vikki will bring continuity and institutional expertise to the role in FBMH. This will be important in supporting our new Vice-President and Dean, Professor Graham Lord, in FBMH, when he takes up his post in February.
"We will invite expressions of interest early in February for an interim leadership role to backfill Vikki's post, during the period of recruitment to the permanent Director of Faculty Operations role in Humanities."