University leaders warn of 'high stakes' of no deal Brexit
04 Jan 2019
Nancy Rothwell is one of the signatories of an open letter from UK university leaders to government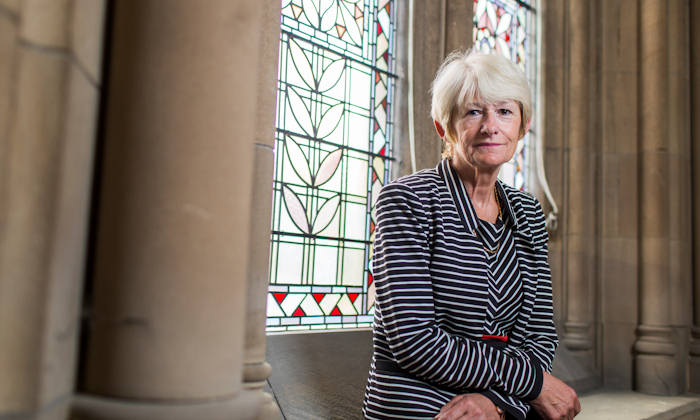 Our President and Vice-Chancellor Nancy Rothwell has signed an open letter to politicians warning of the risks for research, staff and students if the UK leaves the EU without a deal on 29 March 2019.
The letter to MPs from Universities UK, Guild HE, the Russell Group, Million Plus and University Alliance – which collectively represent more than 150 higher education providers across the UK – says the impact of a no deal scenario could lead to "an academic, cultural and scientific setback from which it would take decades to recover."
The letter states:
Our 50,000 EU staff and 130,000 EU students, not to mention the 15,000 UK students studying in Europe, are starting the new year facing significant uncertainty about their futures.
Vital research links will be compromised, from new cancer treatments to technologies combatting climate change. The valuable exchange of students, staff and knowledge would be seriously damaged. And we share the concerns of business about the impact of no deal on everything from supply chains to security and travel.
University leaders say that the government needs to demonstrate the required ambition, put the right measures and guarantees in place, and, crucially, avoid the UK crashing out of the EU without a deal on 29 March. You can read the letter in full and the press release. As a matter of urgency, they call for a guarantee that research funding from which the UK may be excluded at the end of March will be replaced.
European Research Council (ERC) and Marie Skłodowska-Curie Actions (MSCA) schemes will be worth an estimated €1.3 billion to the UK over the next two years, and fund vital scientific discovery, including in developing new cancer treatments and to combat climate change. The UK is currently the most successful country in hosting ERC grantees, ahead of Germany, but would immediately become ineligible in the event of no deal.
Commenting on the possibility of a no-deal Brexit Nancy said: "University research is at the forefront of scientific and medical breakthroughs and many are only possible through EU research collaborations, on projects led by UK universities.
"At The University of Manchester, vital and transformative research programmes risk being disrupted, such as our work on proton-beam therapy for cancer patients, which allows more precise targeting of tumour sites and minimises damage to surrounding tissue, and our Nobel-prize winning work on graphene, the strongest, thinnest and most versatile material ever identified.
"Leaving the EU without a deal would be a serious setback for these fields of discovery and many more, from the arts and social sciences to engineering and nuclear research. Researchers who have already spent months or even years preparing funding bids would be left high and dry, including those whose application would be stuck in the middle of the evaluation process."
Nancy has taken part in a number of media interviews today (Friday, 3 January) with the BBC Radio 4 Today Programme (2hrs, 49 mins), BBC breakfast (39 mins, 44 seconds), ITV News (no link) and Sky News (no link).
Further information for our University's staff regarding Brexit can be found on StaffNet.
Leaders at our University are working on contingency planning in the event of a no deal Brexit and further details of what this entails will be shared with staff.