WATCH – Open meeting with Patrick Hackett and the PSLT
30 Nov 2018
Watch the live stream of both open meetings with Patrick Hackett and the PSLT on StaffNet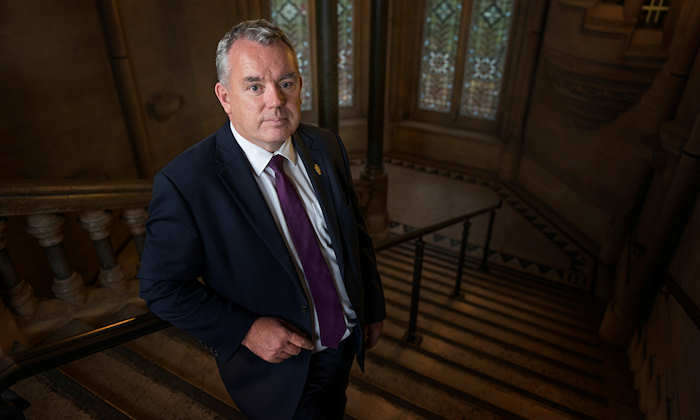 Patrick Hackett and the PSLT will be holding two open meetings for all staff:
2.30pm-3.30pm on Monday, 3 December in University Place Lecture Theatre A (full)
9am-10am on Wednesday, 5 December in Roscoe Lecture Theatre A (full)
This is an opportunity to hear from Patrick and members of the Professional Services Leadership Team (PSLT) about our shared priorities, and future opportunities and challenges.
There will also be a PSLT panel Q&A session to give you the opportunity to get involved in discussions and ask questions on the day.
For those unable to attend, each event will be live streamed and also filmed. Simply visit StaffNet on the day.