New Leadership Model for DSE and specific areas of the Faculties and Schools
28 Nov 2018
The proposals relate to Grade 8 and 9 roles in the Directorate for the Student Experience, and specific areas of three Faculties and Schools.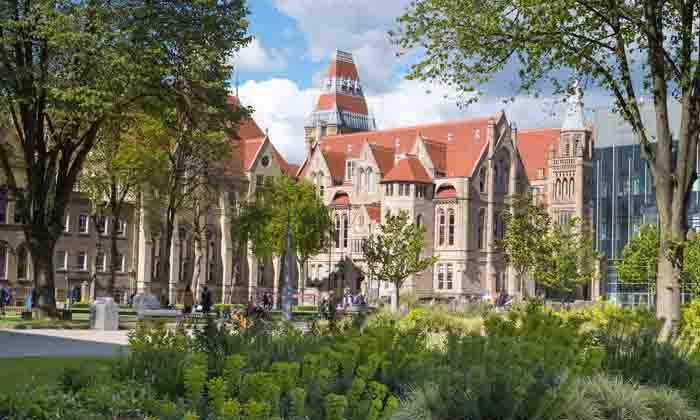 Providing an outstanding teaching and learning student experience is one of our University's core goals. In the Professional Services (PS) we strive for excellence and try to ensure that we deliver value for money and contribute to a truly outstanding student experience. 
In order to deliver this we are implementing major changes through the Student Lifecycle Project (SLP) which will require a new leadership model for the Directorate for the Student Experience (DSE), and specific areas of the Faculties and Schools.
Aligned to this, the restructure of the Faculty of Science and Engineering (FSE) requires a new PS leadership structure from August 2019.  Given that the Faculty PS leadership models have not been reviewed in some time, the SLP driver and the requirement for a two-School structure in FSE, a wider organisational change programme is needed.  
This work is being led by the Director for the Student Experience, Simon Merrywest, and our three Directors of Faculty of Operations – Rachel Brealey (FSE), Joanne Clague (FBMH) and Vikki Goddard (FHUMS).
The proposals, which the Board of Governors has approved and which are now subject to consultation with the trade unions, relate to Grade 8 and 9 roles in the Directorate for the Student Experience, and specific areas of three Faculties and Schools.  The staff changes arising from these proposals are summarised below:
58 roles are in scope for changes 
28 new posts introduced
37 posts no longer required
A net reduction of nine roles across Schools, Faculties and the DSE
You can find further information here. This includes answers to many questions you and your teams may have.
We will get the proposed leadership structure in place first; this will ensure that those leaders are involved in designing the right structures for grades 7 and below. Further stages will be designed through engagement with colleagues at all levels of PS, along with academic colleagues.
I believe these proposals are essential to deliver an outstanding student experience and a new leadership model to equip us well for the future. Through SLP new approaches in digital delivery will bring real benefits for our students, and our staff are at the heart of that delivery. This is why supporting colleagues through these changes and helping them access new opportunities are fundamental to the successful implementation of this project.
I can assure you that every care and attention will be taken in progressing the proposals. We understand colleagues will have questions and concerns, as well as ideas about new ways of doing things that you will want to talk about with your line manager and senior leaders.
We will be having regular conversations with staff affected throughout this process. We are committed to ensuring that these processes are conducted fairly and transparently and will manage these in line with the University's Security of Employment Policy which has been agreed with the trade unions. It is hoped that the reduction in roles can be achieved through redeployment and a voluntary severance scheme. We will consider a move to compulsory redundancy only after these options have been fully explored.
Members of the Faculties' and DSE Professional Services Leadership Teams will be available throughout this process to provide updates on developments, listen to feedback and take on board views at regular meetings or drop-in sessions, as well as posting communications through email and StaffNet.
You can email Simon, Rachel, Jo and Vikki directly with any questions you have, or alternatively you can send any questions to nlm@manchester.ac.uk and we will ensure they are answered.  
Best regards,
Patrick Hackett
Registrar, Secretary and Chief Operating Officer