Athena SWAN award recognises FBMH commitment to equality and diversity
28 Nov 2018
Faculty achieves silver award status for each of its three schools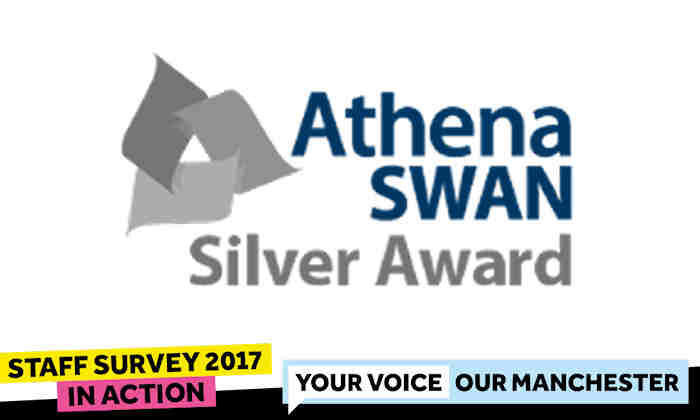 FBMH's ongoing commitment to helping people reach their potential in an equal and diverse working environment was recognised in September 2018 when all three of its schools achieved Athena SWAN silver award status.
Athena SWAN recognises the advancement of equality by addressing unequal gender representation and removing the obstacles faced by women and is a key part of the Faculty's wider Social Responsibility agenda to empower and support our colleagues. 
Athena SWAN normally calls for at least five years of evidence to support how organisations have made progress in the areas of equality, diversity and inclusion, however the Faculty was unable to provide this due to its 2016 restructure. This led to successful negotiations with the Equality Challenge Unit (now part of Advance HE) for the introduction of a new 'interim' Athena SWAN application for departments that have recently undergone restructure. FBMH was among the first to complete these newly introduced interim award applications. 
Professor Peter Clayton, Interim Dean said: "I'd like to thank and congratulate everyone involved in the Athena SWAN application process, with a special mention to the School Self-Assessment Teams who are instrumental in driving the equality and diversity agenda across the Faculty."
Regular Athena SWAN updates from the Schools have raised awareness of training and guidance around topics such as maternity/paternity/adoption leave and flexible working as well as activities such as International Women's Day and the University's trans awareness training, 'Trans*fer – Journey'.