ScienceX 2019 – call for expressions of interest
15 Nov 2018
Join the fun and take part in ScienceX 2019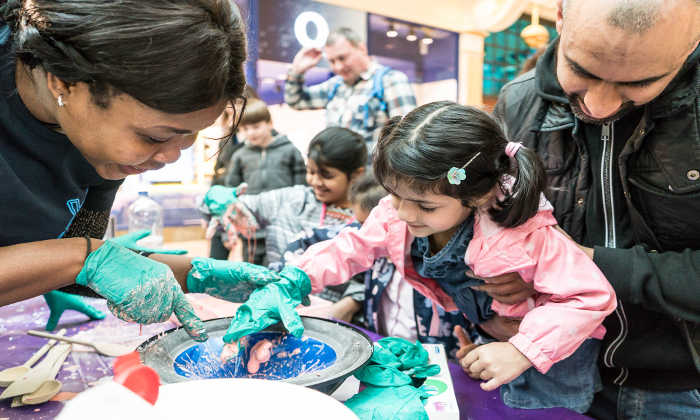 Once again, ScienceX will be taking over Manchester's intu Trafford Centre in 2019 for a weekend-long science and engineering festival. With the help of staff and students in FSE, ScienceX takes science and research to the general public at this popular venue. This exciting event is a big change from more traditional science festivals because of its unusual setting but this makes it unique. At intu Trafford Centre we are able to engage with a larger and more diverse audience than usual – thousands of people of various ages, ethnicities and levels of HE experience. We want to enthuse people about the exciting research going on at Manchester, particularly those who wouldn't usually seek out or attend a science festival.
The success of this event relies on having a team of enthusiastic staff and students from across the Faculty who can deliver activities which bring our science and engineering research to life. This year, we want to engage more with younger children aged 4-11 and with families and to offer a programme that with bring people to the Trafford Centre for ScienceX. How can you create curiosity in your research and the importance of it to excite and inspire the public, including and the budding scientists of tomorrow.
If you would like to run an activity at ScienceX on 9-10 March at intu Trafford Centre, please complete this application form and return it by email to Fran Guratsky, Social Responsibility Officer in the Faculty of Science and Engineering, by Wednesday 28 November 2018.
Find out more about ScienceX 2018 on the University's Social Responsibility website.