After work at the Museum
13 Nov 2018
Explore the Museum after work at one of our fantastic After Hours events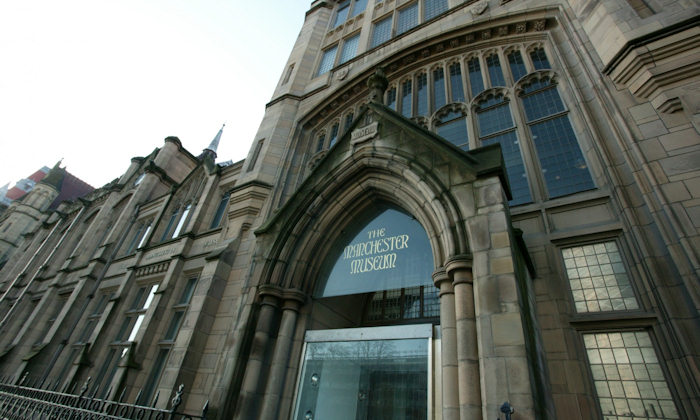 Check out Manchester Museum's vibrant After Hours programme every Thursday from 5pm - 9pm.
This is the perfect time for a quiet snoop around after work or, if you stay later, the chance for a drink with colleagues whilst soaking up some culture - all on your doorstep!
The Museum has already hosted a night celebrating women in nature along with an all-female DJ line up from MCR Live;  a Jurassic Party complete with brass band; and an insightful and interactive launch event for Ruth Ibegbuna's new endeavour – The Roots Project.
You've not missed out completely as there's plenty more to come:
15 November 6-9pm
An open mic night and international showcase of performances from poetry to dance - part of the With One Voice International Arts and Homelessness Summit & Festival 2018.
Being Human in an Animal World
22 November 6-9pm
As part of the Being Human festival we will be hosting an evening of short talks by PhD students discussing their research.
22 November 6-9pm
Explore the world of taxidermy and have a modern conversation about a very old practice.
29 November 6-10pm
(Booking required - £10 or £6 concessions available for students and ages 60+) Following on from our #FunnyStuff campaign with the Comedy Store, discover the fascinating world of taxidermy from a different angle. Expect a stand up evening exploring the weird and wonderful side of taxidermy gone wrong! You can even have a go yourself.
Winter Market and MCR Live Takeover
06 December 6-10pm
An evening of festive cheer awaits you. Come and find unique seasonal gifts for your friends and family at our Winter Market.
Further information
For further information, visit: