Wellbeing Brief
07 Nov 2018
New Things November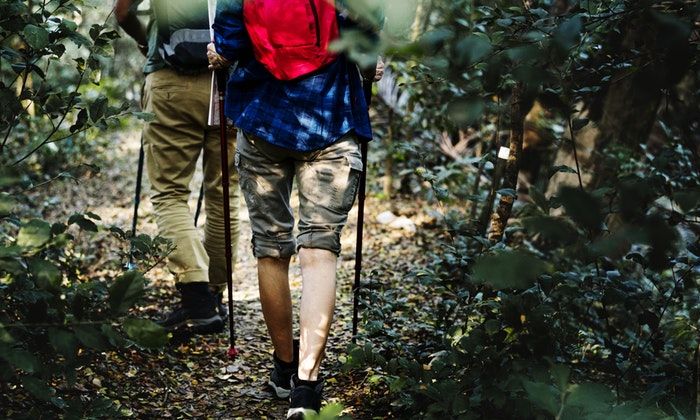 The latest national and international health days and events calendar is now live on the Staff Wellbeing website
This is an important month for men's health. Throughout Movember many men will be growing moustaches to raise awareness of men's health issues, such as prostate cancer, testicular cancer, and men's suicide. 
Other health and wellbeing days this month include: Stress Awareness Day (7th), Children in Need Day (17th) Transgender Day of Remembrance (20th), #Giving Tuesday (27th) and our Equality, Diversity and Inclusion Team have anti-bullying as their theme for the month.
Discover the range of sport, fitness and wellbeing via the Be Active course list with course options such as Martial Arts Interval Training, HITT, Power Yoga, Tai Chi, Cardioblast and Kettlebell conditioning. The Sugden Centre and Aquatics have staff offers and there are always a range of health discounts for you to access via UniDiscounts.
Action for Happiness have released their New Things 2018 calendar with daily actions to help you focus on what really matters and Random Acts of Kindness have printable calendars to help inspire you every day.
All line managers and staff are encouraged to make health and wellbeing something to talk about and share each day!
Visit the Staff Wellbeing website for inspiration.
November prize draw
This month you can win A Little Hygge gift box from FriendinaBox.  Hygge (pronounced hue-guh) is a Danish word for a mood of cosiness, wellness and contentment. The box includes the Little Book of Hygge written by Meik Wiking, who is the CEO of the Happiness Research Institute in Copenhagen. He has concluded that Hygge is the magic ingredient that makes Danes the happiest nation in the world. The box also includes some beautiful candles by the St Eval candle company and sea salt caramel chocolate – essential elements of Hygge!
For your chance to win, just answer the question below.
Q. What is Hygge?
a. being cosy
b. being nosy
Email your answers to wellbeing@manchester.ac.uk by midnight on 30th November marking subject line Hygge.  Don't forget to include your contact details!
Prize winners
The winner of October's prize draw to win A Little Lykke FriendinaBox gift box was Charlotte Harte, School of Electrical and Electronic Engineering. Congratulations!
Further information
Visit the Staff Wellbeing website