See our progress since Staff Survey 2017
07 Nov 2018
Actions taken across campus – and there's more to come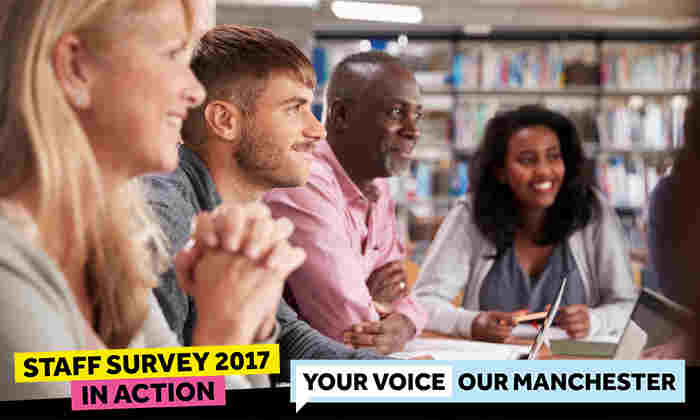 Our Staff Survey in 2017 saw the biggest ever response rate – 72% based on the 10,584 staff asked to participate.
The results revealed that the University had improved in important areas such as managerial support, PDR objectives and zero tolerance to bullying and harassment.  However, there was still work to do in significant areas intrinsically related to staff morale.
Three main themes emerged – Leadership and Managing Change, Dignity at Work and support for research staff – and action groups were set up for each to address key issues and outline a plan of action. Similar plans were also created in the Faculties, Schools, cultural institutions and Professional Services, including the Library.
Now you can see the progress that has been made – and will continue to be made – on our Staff Survey website: