Whitworth workshops: Caribbean Gathering of Wellbeing
01 Nov 2018
Join us for a four-week programme, available for anyone who identifies as Caribbean and is a carer or living with mental health needs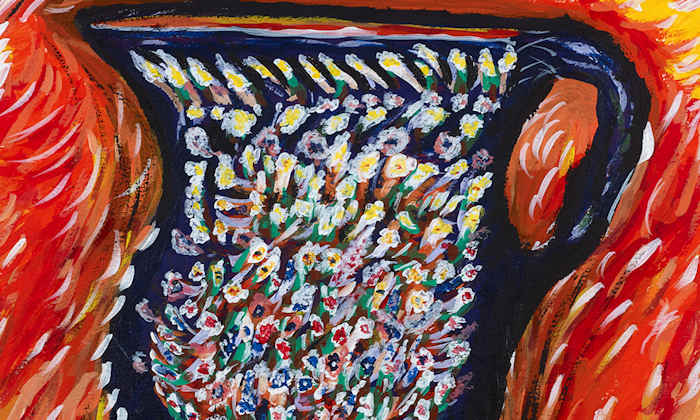 Experience Caribbean arts and culture through a series of workshops, facilitated by artists from Manchester's Caribbean community. During the session you will explore the works by Caribbean artists from the Whitworth's collection and the work of the artist facilitators to inspire your own creative pieces.
If you would like to be a part of this project you must be able to commit to the following dates:
Session dates
Tuesday, 20 November, 1-4pm 
Tuesday, 27 November, 1-4pm 
Tuesday, 4 December, 1-4pm 
Tuesday, 11 December, 1-4pm
Meet in the Learning Studio for this free session.
The final element of the workshop will be an exhibition of your works on Thursday, 13 December, 6pm-9 pm.
For further information and to book a place, please email Dazrene Ennis: dazrene.ennis@manchester.ac.uk.
Image credit: Pearl Alcock (1934-2006), Patterned Fire, 1987. The Whitworth, The University of Manchester.