Staff Benefits update - 1 November
01 Nov 2018
Our popular Staff Wellbeing Fair took place at the Whitworth Hall on 30 October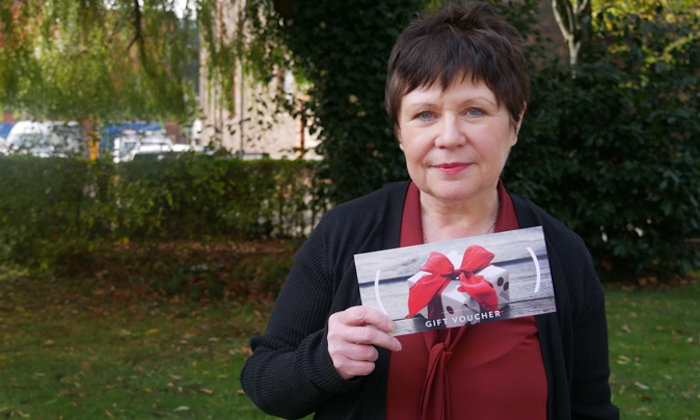 The Fair was opened by geography lecturer Dr Sarah Hall, who won the inaugural Jo Cox Prize for Public Service and Active Citizenship. There were 772 registered attendees on the day who used the opportunity to discover some of the services and products that you can access as a member of staff and listen to the three fabulous choirs – CEAS Choir (made up of staff and students from across the School of Chemical Engineering and Analytical Science), the Let's Sing Wellbeing Choir and the Library Choir.  For many the Staff Fair was also a great social opportunity to reconnect with colleagues which really added to the atmosphere.
Many attendees took the time to share feedback on the event and wellbeing in general which was massively appreciated. Some included:
"It's a great event, something different for everybody."
"The atmosphere is fab this year!"
"I'm glad I came, this is brilliant."
"The choirs were excellent."
"Ensure times for exercise classes are not too late after work so staff can attend straight from work"
"Have more Team Challenges (steps on lunch competition, most amount of Manchester 10k entries etc.)"
"Encourage managers to support staff doing wellbeing activities in the week/lunchtime"
The Staff Wellbeing Team will look at all the feedback on how to better support wellbeing day to day for staff and for planning future events.
The theme of this year's Staff Wellbeing Fair was Give – and many attendees gave generously to the Wood Street Mission and Emmeline's Pantry (foodbank) Christmas Appeals. They were so appreciative. 
Prize draw winners
Registered attendees went in to a prize draw to win one of two £250 Super Break vouchers. The winners were:
Sara Fernandez, Administrative Assistant (First Aid & Safety), Health and Safety Services
Marian Halfpenny, EGS Division Administrator, School of Biological Sciences (pictured)
Congratulations to both winners!
Prize draw
Following the Staff Wellbeing Fair Ken Foster's Cycle Logic donated Raleigh 3 x Super Bright LEDs and a Raleigh U-Lock and cable. To win these, please answer the simple question below:
Q. UMBUG is:
a) The University of Manchester Bug club (bug spotters)
b) The University of Manchester Bicycle Users Group 
Email your answers to staffbenefits@manchester.ac.uk by midnight on 6 November (marking the subject BUG) and the winner will be notified on 7 November.
Some attendees said they didn't realise there were so many benefits and discounts available. Keep up to date by visiting the Staff Benefits pages. 
Pictured: Marian Halfpenny, one of our prize draw winners.