Give our new students a warm welcome
22 Aug 2018
Help new students settle in to University life by wearing a purple AskMe badge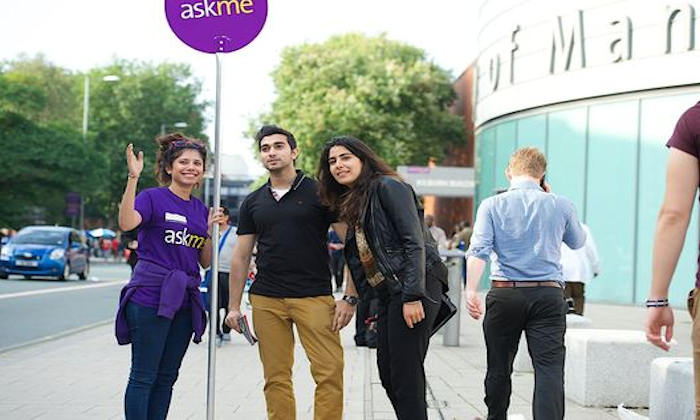 We all have something to offer our students, and they really remember the welcome that they received when starting at the University, so make sure you get involved!

Here you can see what our students said when we asked them why AskMe is so important:
Want more information?

Don't worry if you don't know all of the answers. Sign up for updates on being an AskMe ambassador and we'll send you useful information each day throughout Welcome to help you answer frequently asked questions, and where to direct students to if you're unsure of the answer.

Need a badge?

If you don't already have a badge, there may be some available in your department so please ask around.
If you can't get hold of one, just get in touch and we'll get one out to you.
State the number of badges you need when you contact:

Do you speak an additional language?

This year we're also trialling an exciting new initiative to welcome our European and International students, by asking staff with a second language to wear an additional badge stating that they speak another language, too. If you would like one of these badges, contact: