New Vodafone tariffs for University mobiles
14 Aug 2018
All University mobile phones and devices will be moving to new Vodafone tariffs between Wednesday 15 and Friday 17 August 2018.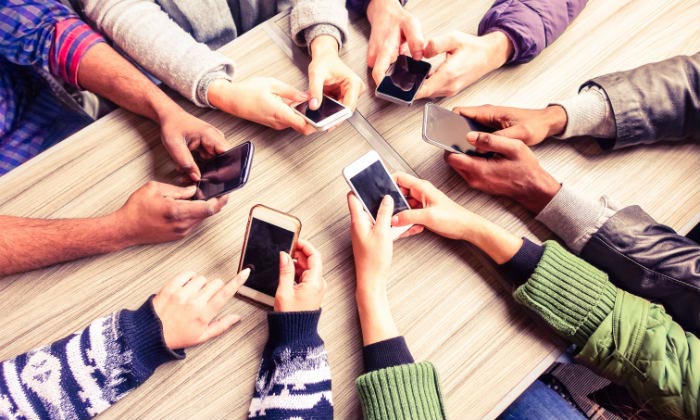 The transfer process
If you have a University device you will be transferred to a new Vodafone tariff at some point between 15 and 17 August. Vodafone will send you a text message the day before your transfer to confirm it. They have advised that you may experience the following on the day your transfer takes place:
A small period where you are unable to use email or web browsing when not on Wifi. If you notice it's not working, switch your phone off and once turned on again your service should be restored. If not, continue to re-start your phone until you receive full service. In most cases the transfer process will complete in the morning of your transfer date, however it is possible that for some it will be later in the day. Your voice calls will remain active at all times.
You may receive a text message (SMS) the night before or morning of the transfer advising you are no longer opted in to 'Roaming / World Traveller'. This is an automatic notification which is triggered by the tariff change and should be disregarded - you will keep your existing setup.
The new tariffs
Existing customers will be transferred on to the new 'inclusive' tariff with a suitable data package based on recent usage. You will have the option to increase this data allowance should you need to.
New customers have three tariffs to choose from and can select the data allowance that best fits their needs. Like existing customers, the data allowance can be increased.
Inclusive tariff – includes calls and texts, and there is both a 24 month contract and a 30 day SIM only contract available
Standby tariff – calls and texts not included, charges apply
Mobile Broadband tariff – for data only devices    
All contracts include 'Vodafone Public Sector Traveller', which offers discounted rates when roaming. How this works, and details of the rates are available in our tariff options and costs document on the IT Services website.
The new tariffs have been negotiated by IT Services and offer better value for money. 
The IT Services website has been updated to reflect the new tariff information. Visit: