Circus skills wanted for University's Pride entry
13 Aug 2018
Can you juggle? Ride a Unicycle? Are you a pro with a hula-hoop? If so, you could be just what the University's Pride parade entry is looking for!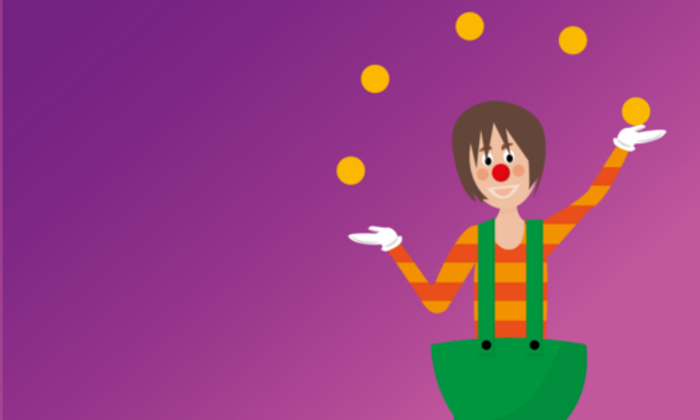 For the seventh time the University will be participating in Manchester Pride, with not only a float in the parade but also a walking entry.
This year's theme is 'The Circus of Acceptance', and we plan on bringing the greatest show yet. Expect bright colours and big smiles as we bring all the fun of the circus! Our big top parade entry will showcase the University's commitment to social responsibility and proudly represent the diversity of all our staff and students.
If you have any circus skills; from juggling to stilt-walking, hula-hooping to balloon animal making – you may be able to help us make this the University's parade entry even more exciting! Everyone is welcome to join our parade entry on Saturday 25 August – staff, students, friends and family, with or without circus skills. All entrants will get a free T-shirt, but spaces are limited. To register please submit your name and T-shirt size to LGBT University of Manchester.
Given that our take on the Pride theme is the Circus of Acceptance, it acts a perfect reminder that all of our policies, guidance and procedures at the University are fully inclusive to all LGBT staff.  If you're unsure about what exists then you can follow these links for policies and guidance at the University as well as our Managers Essential guidance.
Find out more at www.pride.manchester.ac.uk