Developing our future vision
28 Aug 2018
During September and October 2018, you will have the opportunity to share your ideas about the future of our University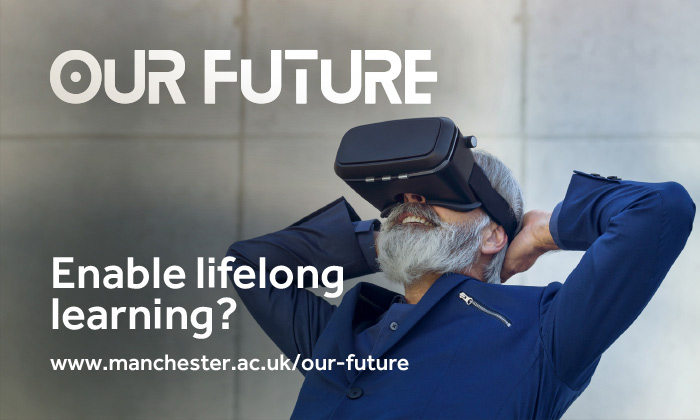 Our current vision for our University runs until 2020 so as we approach our third century, it is timely to reflect on the University's purpose and place in the world.
To do this we want to encourage all of our colleagues to think freely and afresh about the opportunities and challenges higher education and our University will face. We want to harness the collective creativity and experience of all our people to generate the 'big ideas' that will help to shape our future vision and strategic plan.
There are a number of ways you can participate - via University-wide World Cafés, dedicated team meetings, School events, and Faculty-wide sessions.
The University's Senior Leadership Team is actively encouraging colleagues to grasp this opportunity and take part.  They are ready and willing to listen to your thoughts and ideas and involve everyone in developing our new future vision.
Following the last Staff Survey there are a number of areas that we are committed to improving, including the effectiveness of channels to feed your views upwards, and our Senior Leadership team listening and responding to your views. Working together to formulate our new strategic vision will provide a perfect opportunity to address these areas.
Ideas will be collected and analysed to create a number of themes which colleagues will have a further opportunity to explore and discuss later in the year.  These will become the basis of the University's new vision and strategic plan which the Board of Governors will sign off in 2019.
Find out more at: