"I see the fantastic work our staff are doing and how we're making a difference"
13 Aug 2018
Head of School Administration Sarah Mulholland tells us why she is Proud to be PSS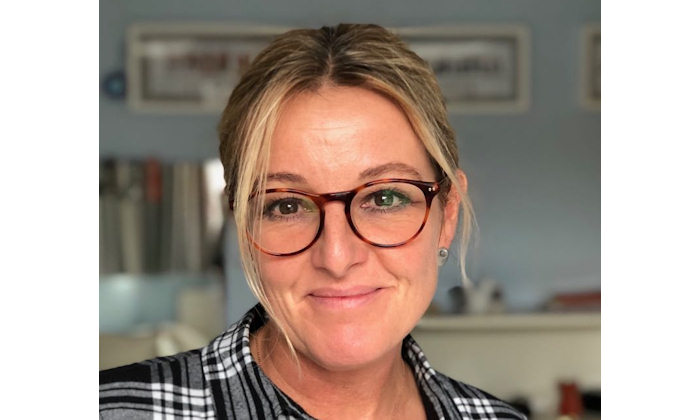 As part of a campaign to raise awareness of the different types of work our Professional Support Services (PSS) staff do and the valuable contribution they make to the University, we'll be bringing you a series of staff profiles from across the PSS. This week we spoke to Sarah Mulholland, Head of School Administration for the School of Mechanical, Aerospace, and Civil Engineering in the Faculty of Science and Engineering.
What's your job title?
Head of School Administration for the School of Mechanical, Aerospace, and Civil Engineering in the Faculty of Science and Engineering
What do you do at the University?  
My role is to manage the smooth running of the professional support services to the School of MACE's teaching, learning, research and other activities. The role also entails a lot of change management. I work closely with the Faculty office and am part of the Faculty PSS Leadership Team.
It's a varied job which encompasses managing people (including administrative and technical staff), finance, estates and IT, external relations and health and safety. I work with an outstanding and dedicated team in the School who provide excellent support to staff and students and I couldn't do my job without them.
I work very closely with our Head of School, Professor Alice Larkin, and we are focused on trying to improve what we do to enable an excellent staff and student experience in the School.  As well as Mechanical, Aerospace and Civil Engineering, the School is home to the Tyndall Centre for Climate Change research. We encourage all staff and students to engage with the University's Social Responsibility agenda and we try to embed it in everything we do.
Finally, part of my role is getting the School ready for our move to MECD, which is not just a building move – it's also about new ways of working which we are working towards now so we're ready to embrace the opportunities that MECD will bring for both staff and students.
What do you like about your job?
I really enjoy working with people. In this role you meet and work with a huge variety of people – academic, research and PSS staff, students, visitors, anyone and everyone the School comes into contact with.
I also like the huge variety in my role – from managing the many different PSS functions, working with staff, policy implementation – right through to helping to design workspaces for the future. 
What do you like about working for the University?
I enjoy the level of autonomous working and feel trusted to get on with my job but there's always help and support when I need it. The University's approach to flexible working is very good and has benefitted many staff in my team when they are trying to juggle work and life's other demands.
When I look at StaffNet, News Digest and news items from my own School and see all the fantastic work that our staff are doing and how we are making a difference I feel proud to be part of the University. I think that the level of investment in staff training and development is also very good – not just funds to support development but also the time that's dedicated to it. Location wise, we are central to everything in the city – shops, transport, cultural activities and our own University's cultural institutes – John Rylands Library, the Whitworth Art Gallery and the Manchester Museum.
Finally, I think our staff across the University are helpful and approachable. I recently had to pull together a University-wide programme for a visit from staff from other universities and everyone I contacted was happy to help and share information about the work that they do.