IT help and support in the Kilburn Building
25 Jun 2018
The IT Support Centre boasts a new walk-up support desk as the Kilburn refurbishment project completes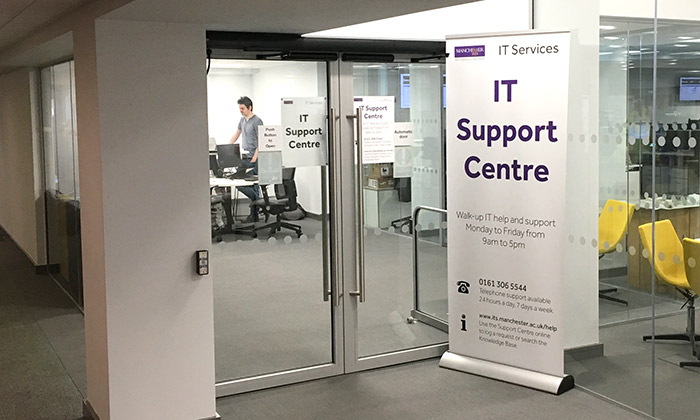 IT Services are happy to announce that their new walk-up IT support desk in the Kilburn Building is open for business.
Described as spacious and modern, there's comfortable seating and a large waiting area, as well as glass walls and doors so that you can see inside. The desk is open Monday to Friday from 9am to 5pm, and is for staff and students to get face-to-face advice from IT Services colleagues. The facility was previously located in a temporary office, just metres away from where it is now.
The Telecoms Office - part of IT Services - has also moved from the John Owens building into the Kilburn Building. If you're planning to visit them, please call ahead on +44 (0)161 275 2235 or extension 52235.