Enjoy traffic-free roads in Manchester at street and cycling festival
21 Jun 2018
HSBC UK Let's Ride Manchester will be taking place on Sunday, 1 July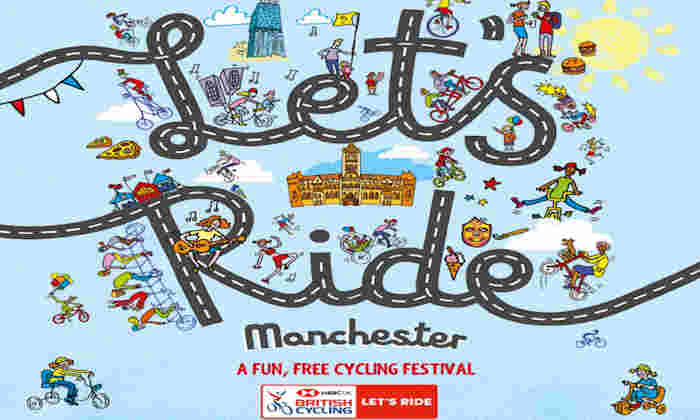 Manchester roads will be closed to traffic on Sunday, 1 July as the city hosts a street festival for anyone on a bike.
Music, food and drink, fun and games, demos, giveaways, activities, challenges, face painting – it's all happening.
It's free to enter, you get to see your city in a different way and it's a fun, active, family-friendly day out.
You don't have to go the 5k distance – just as much or as little as you want. And you don't need to be an experienced cyclist – there are no cars on the road, you can wobble, zig-zag and stop as much as you like.
The organisers are also looking for volunteers to help out on the day - there's a number of roles available, including route support team and volunteer riders.
More information: