Announcement of new Board members
19 Jun 2018
Board of Governors confirm the appointment of four new lay members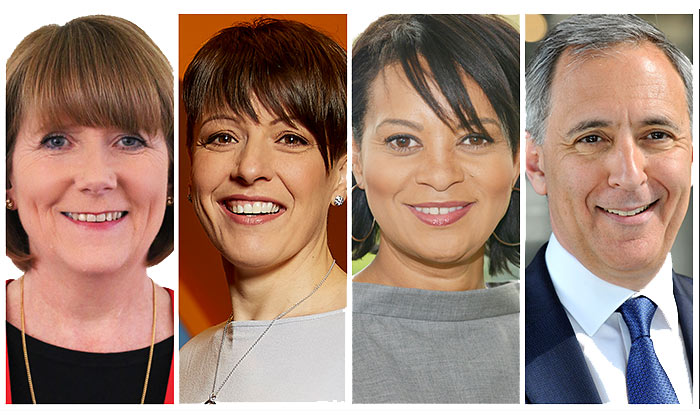 Following an extensive search and recruitment exercise, the Board of Governors confirmed the appointment of four new lay members at its meeting on 23 May 2018. The four new members are:
Ann Barnes
Ann recently retired (in December 2017) as Chief Executive of Stockport NHS Foundation Trust, after five years in that role and extensive previous senior management experience in the NHS. Ann is a former member of the Greater Manchester Strategic Partnership Board and held several other senior Board regional heath appointments. Ann was Chair of the Greater Manchester Provider Federation Board for five years. A current member of the General Assembly, Ann has senior leadership and governance experience of a public sector organisation.  Ann brings understanding of and commitment to the Manchester city-region, including the devolved health agenda. 
Alice Webb
Alice is currently Director of BBC Children's (since 2016) having previously been Chief Operating Officer, BBC England (2014-15) and Chief Operating Officer, BBC North (2011-14) . Alice held other senior positions at the BBC from 2005 and also previously worked for the Cabinet Office/HM Treasury (2003) and the Prime Minister's Delivery Unit (2002). Alice is a Trustee of Children in Need, a member of the Advisory Board of the Children's Commissioner for England and a national commissioner for Arts Council England and was previously a trustee of the Greater Manchester Arts Centre. Alice will bring a deep understanding of the creative industries and the youth market and a connection to the City-region as well as extensive leadership and digital transformation expertise.
Bridget Lea
Bridget is currently Director of Stores, Online and Omnichannel, O2, Telefonica.  Bridget's previous roles have included Global Operations Director for Oasis and Managing Director (UK, Eire and the USA) for Tie Rack. Bridget will bring significant marketing and digital experience to the Board (including an understanding of their operation in relation to the youth market).This will be Bridget's first role as a non-executive director. Bridget is a Mancunian and an alumna of Manchester Metropolitan University and her appointment will enhance the Board's connection to the city.
Richard Solomons
A non-executive director of Marks and Spencer plc from 2015 to 2018, Richard is also a member of the McLaren Technology Advisory Group. From 2011 to 2017, he was Chief Executive Officer of a FTSE 100 company, InterContinental Hotels Group plc (having previously held the role of Chief Financial Officer with the company from 2003-2011 and other senior roles from 1992). Richard held Assistant Director and Vice President roles at Hill Samuel Bank (1985-1992) and is a qualified Chartered Accountant. A Manchester alumnus (1982, BA (Hons) Economics), Richard has been previously engaged as a keynote speaker with Alliance Manchester Business School and is a supporter of the Manchester Access Programme. Richard will bring extensive and wide-ranging national and international expertise and experience.
The Chair of the Board of Governors, Edward Astle commented:
"Following a rigorous selection process led by Nominations Committee, the Board was delighted to confirm the appointment of four new lay members to the Board. They were chosen from a very strong field of candidates, generated through a process of headhunter search and advertisement. Their appointments not only replace key skills of retiring members, they also fill in some experience gaps which the Board had previously identified. They also bring diversity of background, including two new members with significant public sector experience, and strong connections to the City"
The four new members take up their new roles on 1 September 2018 and replace the following members who will retire from the Board at that time: Dapo Ajayi, Dame Sue Ion, Isabelle Perrett and Dr Dame Angela Strank. Edward Astle will be thanking all four retiring members for their significant contribution to the work of the Board and its committees.