Lunchtime Tuesday street market - plus this week's trader spotlight
04 May 2018
The popular Tuesday lunchtime market will be on campus at Humanities Bridgeford Street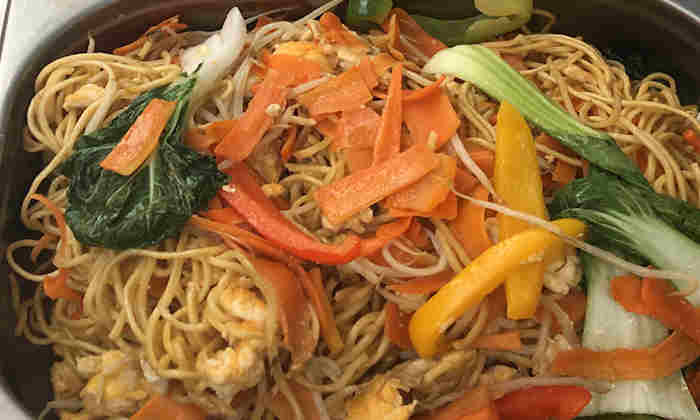 Levenshulme Market runs every Tuesday from 11.30am to 2.30pm. The market has rustled up lots of exciting new traders, while bringing back some of your favourites. Foodie Tuesdays are back!
This week's trader spotlight - WaanYenThai
Waan Yen and Paul serve up tasty Thai treats on their stall - and customers keep on coming back for Waan Yen's Pad Thai.  
They say: "We really enjoy the location on Bridgeford Street and the vibe from everyone involved. 
"Not only do you get returning customers but lots of new ones who are lovely and interested in telling us about their life in Manchester."
If you like the sound of what's on offer from WaanYenThai or any of the other traders, come along and try some treats!
About Levenshulme Market
The chance to run regular weekly markets and a night market at our University marks further growth for Levenshulme Market, which was launched as a social enterprise in 2013 with a monthly market on the train station car park in Levenshulme. In 2014 the market started operating weekly on Saturdays and in 2015, was revealed as one of just three finalists for Best Food Market in the BBC's Food and Farming Awards. 
Follow them on Twitter or Facebook for all the latest updates.