Time for a stroll
30 Apr 2018
Celebrate National Walking Month this May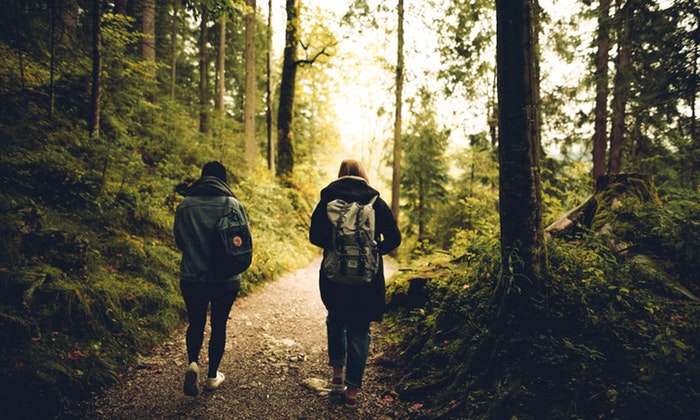 May is National Walking Month and it's a time to highlight all the ways you can include more walking in your daily life!
Walking has been described as the perfect exercise for our bodies, our mental wellbeing, meeting new people and preventing illness.  
The Transport for General Manchester (TfGM) Walking Festival is back with over 350 walks for all ages and abilities – pick yours now tfgm.com/walking.  The University's Lunchtime Strollers will be taking part in this annual regional event with their walk routes including the Gaskell House, Pankhurst Centre, University Tree Trail and Whitworth Park. For more information on their walks, download the leaflet or email lunchtime-strollers@manchester.ac.uk. 
You can also walk for wellbeing at The Whitworth.  Join them Tuesdays at 12pm whatever the weather for a leisurely guided stroll around Whitworth Park, meeting at their park side entrance (the iron gates on the Denmark Rd entrance), escape the every day and explore the art in the park. 
To make it even easier for you the walking charity Living Streets has introduced a pledge - #Try20. Throughout May Living Streets will show 20 tips to fit 20 minutes' walking in to your day. One of the tips includes walking meetings. With the warmer weather it's a great time to have one to ones or team meetings on the go!
More information 
The Wellbeing Team always welcomes contributions to the Wellbeing Blog via wellbeing@manchester.ac.uk