Making a Difference Awards live streaming
25 Apr 2018
Watch the Making a Difference Awards live online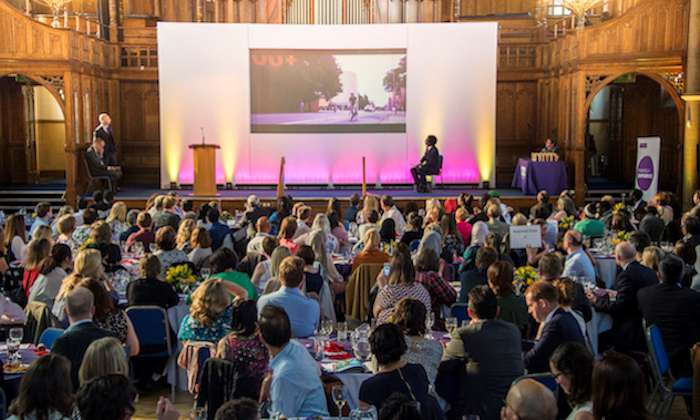 On Tuesday 1 May the Making a Difference Award 2018 will take place in the University's Whitworth Hall, and with over 200 guests we are squeezing in as many people as possible. Unfortunately, we can't accommodate everybody who would like to attend so we are live streaming the event. 
Via our live stream, you can join in with the excitement and find out who will be presented with winner and highly commended awards in each of the nine categories.
To watch live all you need to do is go to the University's YouTube channel from 6pm on Tuesday 1 May. Why not bookmark the page now!
You can also discover who the highly commended and Award winners are on social media. Using the hashtag #MaDAwards and following @SocialResponUoM on Twitter, you can follow the evening's proceedings and get involved with the conversations.
Guests at the Awards can also share their memories and photos on Twitter and Instagam. Don't forget to use #MaDAwards and our @SocialResponUoM wherever possible.
Finally, there will be lots of film footage and social media coverage of the winners after the event so keep your eye on the social responsibility YouTube channel and keep following #MaDAwards.